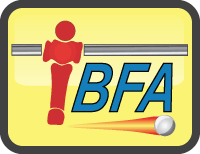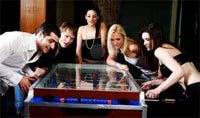 Liberty Games - Official Sponsors of the British Foosball Association 2014
Here at Liberty Games we've been keen amateur table football players for some time. We've got no chance of winning any competitions but for us the fun is all in the playing!
So in order to give something back to the foosball community we are proud to be official sponsors of the British Foosball Association (www.britfoos.com).
The BFA is the UK's foosball players association, tasked with making table football as popular in the UK as it is internationally.
If you're a BFA member or budding competitive foosball player then we stock plenty of ITSF approved competition tables. However if you are a home or recreational player then don't worry we also have a large range of home tables as well.
Like we said we love table football here at Liberty Games, so if you have any questions about any of our tables or accessories please give one of our specialist advisors a call on 0800 612 8180.