About US
Liberty Games began life as 'Liberty Leisure' back in 1989. At that time the business revolved around the rental of amusement equipment to pubs, clubs, schools and supermarkets. At its peak Liberty Leisure had over 2,000 pool tables, fruit machines and arcade machines working throughout the UK.
Liberty Leisure was sold in 2001 and the sites were distributed to smaller local operators. It was at this time that Liberty Games was conceived. With the operating days behind us the company set a new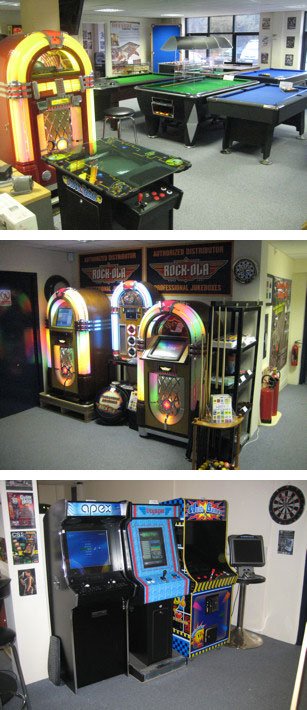 course to become a supplier for the type of equipment we had become so used to dealing with. Being a large operator we knew which products worked well (and those that didn't) and over the decade of servicing these machines we became experts at the refurbishment and maintenance of these rather niche products.
The Liberty Games retail website went live in 2004. From the very start it provided the most comprehensive on line catalogue of amusement equipment in the UK. The website gave both trade and private clients access to a huge range of amusement products. By 2002 57% of the company's sales had shifted to the private 'home market' In essence, you could buy your home games room for the same price as a trade customer could buy equipment for their amusement arcade.
The formula works, and now on our 5th version of the website, Liberty Games is the largest amusement supplier to the home market in the UK. The company now ships worldwide and our foreign customers are also enjoying the easy access to these fantastic products.

Liberty Games are also recognised by various industry trade bodies, such as BAPTO (The British Association of Pool Table Operators) - responsible for the promotion of pool and the standardisation of the rules for the game in the U.K
We are also certified by Safebuy, and the IMRG (Interactive Media in Retail Group) - accredited for their Internet Shopping Is Safe and Internet Delivery Is Safe programmes.

Our website is fully secure, employing 256-bit SSL encryption for our shopping basket, and industry leading payment provider SagePay to process payments.

Above all Liberty Games are here you help you! If you have any questions at all please contact our team on 0800 612 8180, or see our
contact page
for more ways to get in touch.