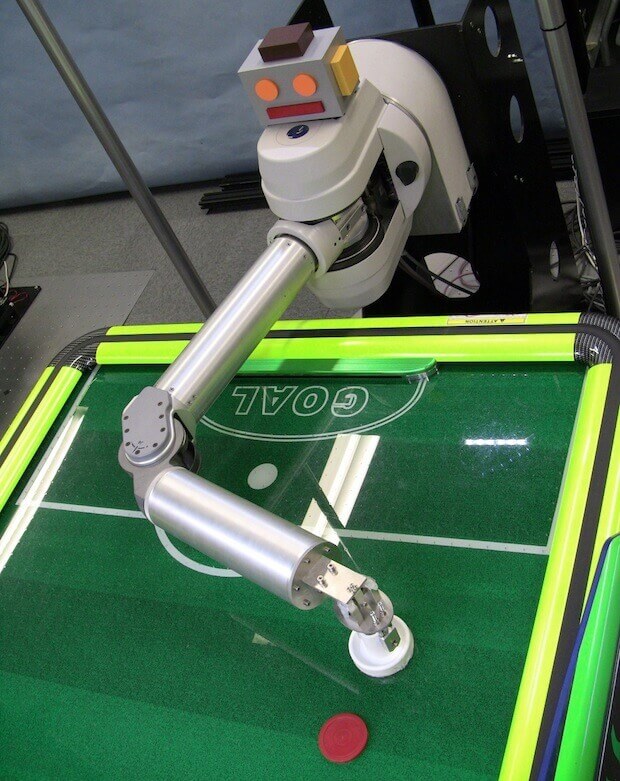 Everyone here at Liberty Games loves air hockey – the air hockey tables in our London showroom certainly get a fair bit of action every lunchtime… Although sometimes on a busy day it can be hard to find someone to play against – well not any more!
That's right, Japanese researchers from Chiba University's Namiki Lab have managed to develop an air hockey playing robot which is good enough to take on any human challenger.
Not only that, but according to Professor Namiki and his colleagues the robot is actually adaptable to the it's human oponents playing style, making it a lot more like playing a real human rather than a mindless automaton, meaning you'll really have to out-think the robot to win!
We really love the idea of a robot air hockey opponent, and although he / she is still only in the development stage at the moment, we hope soon that we'll be able to add them to our range of other robot playing companions, such as the extremely popular table tennis robots we have been selling for some time.
So we for one welcome our new robot overlords opponents, if you are interested in seeing them in action then why not take a look at the YouTube video below: