BEST SUMMER JOB EVER? YOU CAN NOW GET PAID TO BE A 'GAMESOLOGIST'
Games room specialists Liberty Games are looking for a games tester over summer and will even pay you £250 for doing so!
Fancy yourself as a serious gamer? Is your competitive streak higher than anyone you know? Then we've got the perfect summer job for you.
At Liberty Games, we're looking for a 'Gamesologist' to test our products and give honest feedback as to how we can improve our best selling ranges for our customers – and we need the ultimate gamer to be able to do so.
What's more, we'll pay you £250 as a thank you for your time – and you can even bring a friend!
As games room specialists, our games den is packed full of everything from classic pool tables to video retro games, so a day spent with us will be the ultimate test of competitiveness, but to help you out, we'll even supply the beer for you and your buddy.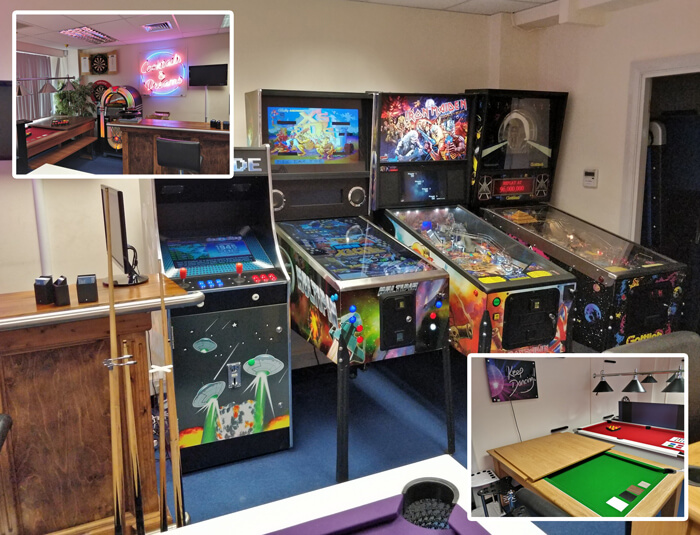 How to apply:

Simply fill in the application form below and answer two questions
What's the most competitive thing you've ever done?
What's your favourite game and why?
You can find the application form here
The successful applicant will also have travel costs paid to visit Liberty Games HQ and the closing date for the role is the 31st August 2019. Good luck! 
---
Terms & Conditions:
The 'Gamesologist' closing date is the 31st August 2019. 
This is not an offer of full-time employment and Liberty Games withholds the right to withdraw this role at any time should the circumstances change. 
The applicant will be paid £250 after they have visited Liberty Games head office and tested the games out.
Travel expenses to Liberty Games HQ will be covered up to the value of £100 for the successful applicant – this doesn't include accommodation or food. 
Entries are only open to UK residents aged 18 or over only, any applicants below this age will not be considered.
If you are unavailable to attend Liberty Games head office in August, Liberty Games reserve the right to select another applicant for the role
Any pictures taken whilst testing the games and on the Liberty Games premises can be used across social media and within any media collateral (press releases) announcing the successful applicant.