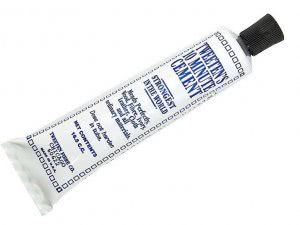 Apologies for the pun in the title – we know it's pretty bad – but hopefully if you have a pool cue where the tip has come off or is loose you will forgive us – as today we have a way for you to get that pesky tip back on!
In these times of less than plenty there's no reason to be buying another pool cue when you can just fix the one you have right?
Some of the best cue tips are made from leather – which means that superglue from your local corner shop can cause problems, so how do you do it?
Well the answer is pretty simple – Cue Tip Cement!
Don't worry it doesn't turn up in a mixer at the end of your drive, more like a small tube

Well that's pretty much all we have to say about the exciting world of cue tip cement, but if you need some, then the link is below!
As always if you have any questions about fixing your cue, or any of our other great range of pool table accessories, then just drop one of our experienced team a call free on 0800 612 8180.
Products featured in this blog post: