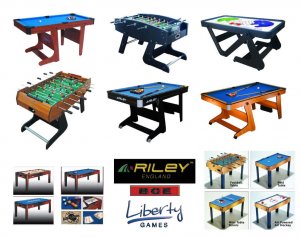 We blogged the other day about uploading some videos on the extremely popular BCE / Riley brand of games tables, and if you enjoyed that then we've got some great news for you! We've got even more videos where they came from!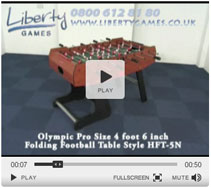 We're showing off some more tables from their great space-saving folding range – a real bonus for those of you with limited space but who still want to enjoy the best that pool tables, foosball and air hockey have to offer. We've also got some great video of their multi game tables.
Don't forget that behind Strikeworth BCE are one of the most popular manufacturers of games tables out there, so if you get a chance we'd recommend checking these videos out.
You can find videos on many other Liberty Games products on our video page.
As always if you have any questions about these tables please contact one of our games table specialists on 0800 612 8180.
Products featured in this blog post: