We all like to play games with our friends and family, from table football to board games – but what happens when the game-playing turns sour? We surveyed 2,000 people in the UK to find out the games we argue over most…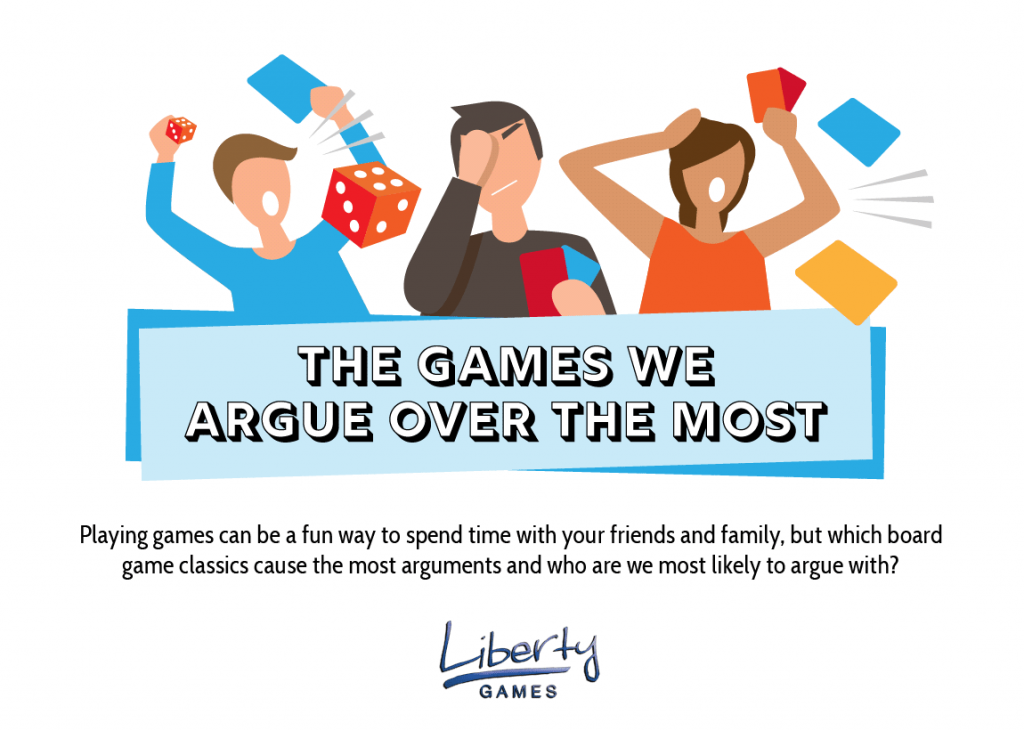 Our survey revealed that Monopoly is the game we argue over most, with Scrabble, Trivial Pursuit, Cluedo and Charades also making the top five.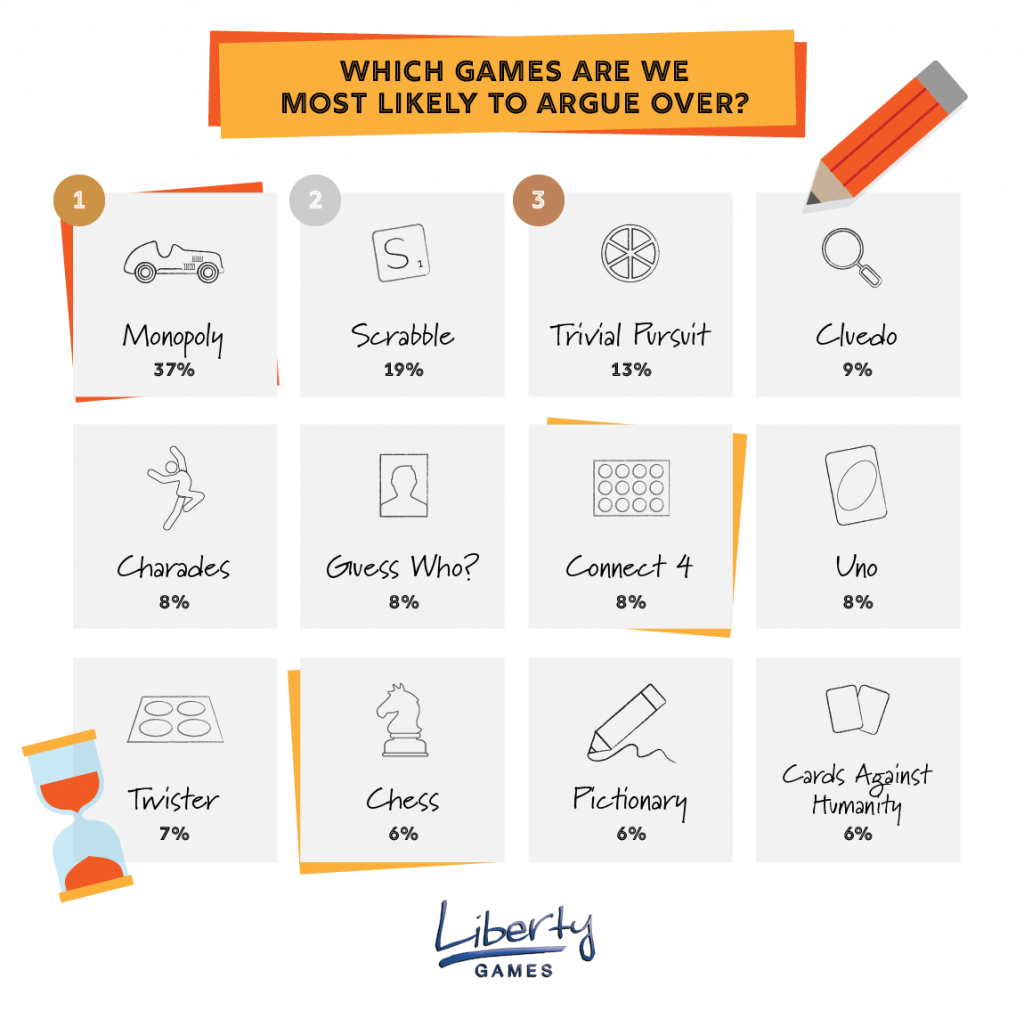 We asked people all over the UK how much they argue with their friends, families and partners when playing games to find out which parts of Britain are the most likely to argue whilst playing games.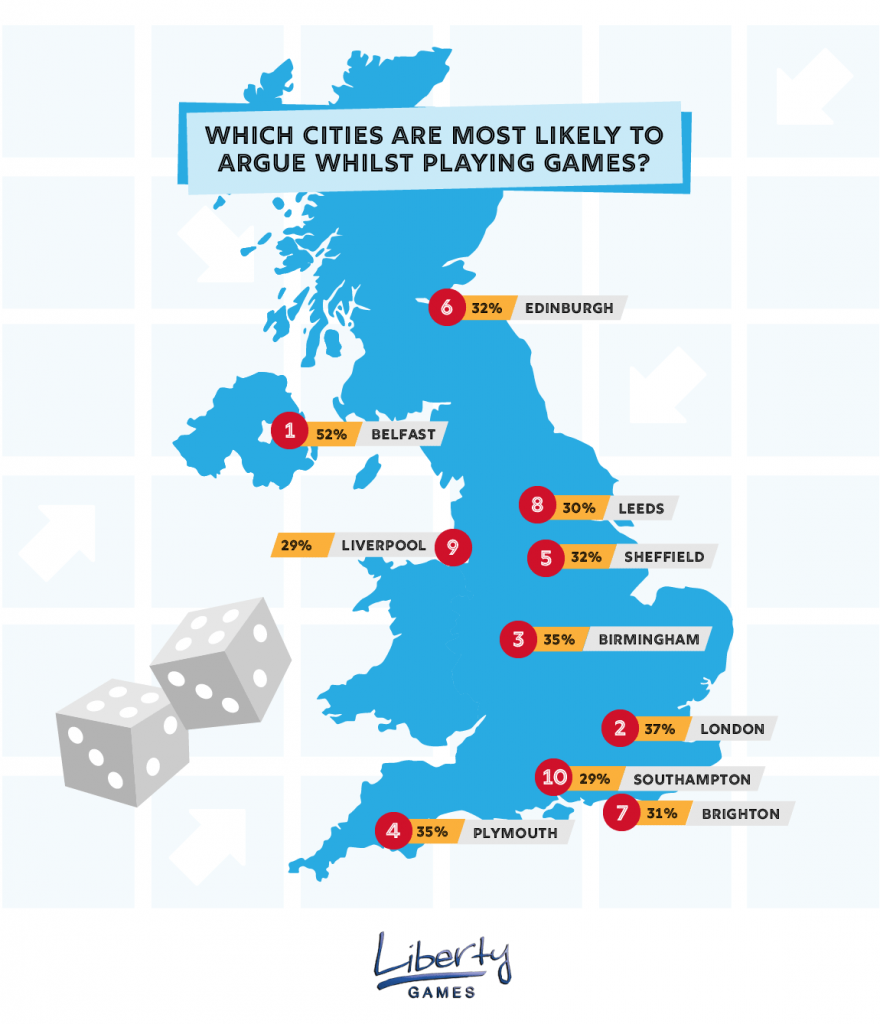 When the board games get unboxed, friends and family members turn into enemies. So who are these bickering Brits arguing with most? Our survey reveals that 40% of Brits argue with their relatives over board games, and 36% with their partner.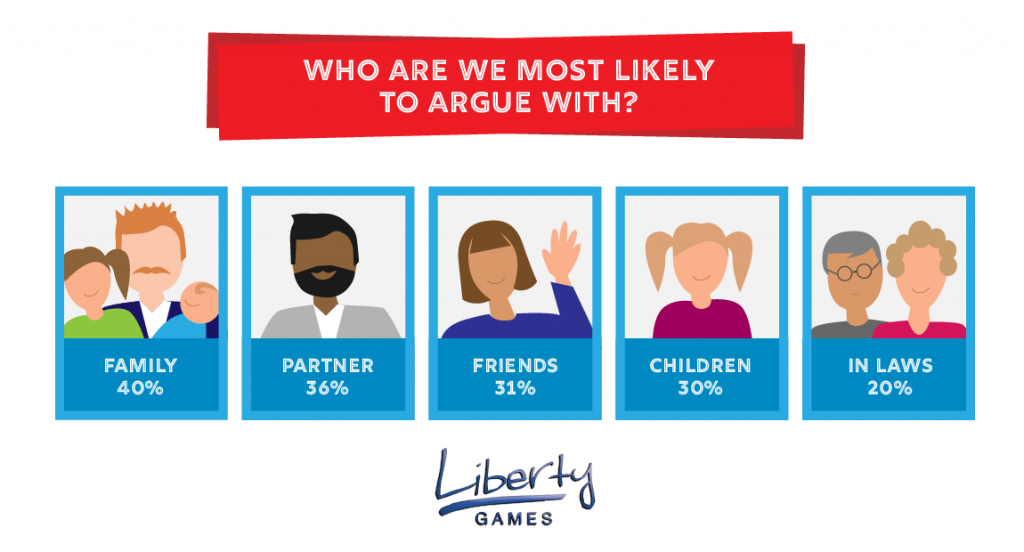 All of us have a competitive streak that gets unleashed when playing games with our loved ones, but some take things a bit further than others, with 22% of people admitting that they've thrown a game or game piece in anger during game-playing (though hopefully throwing a Scrabble tile rather than an arcade machine or pool cue).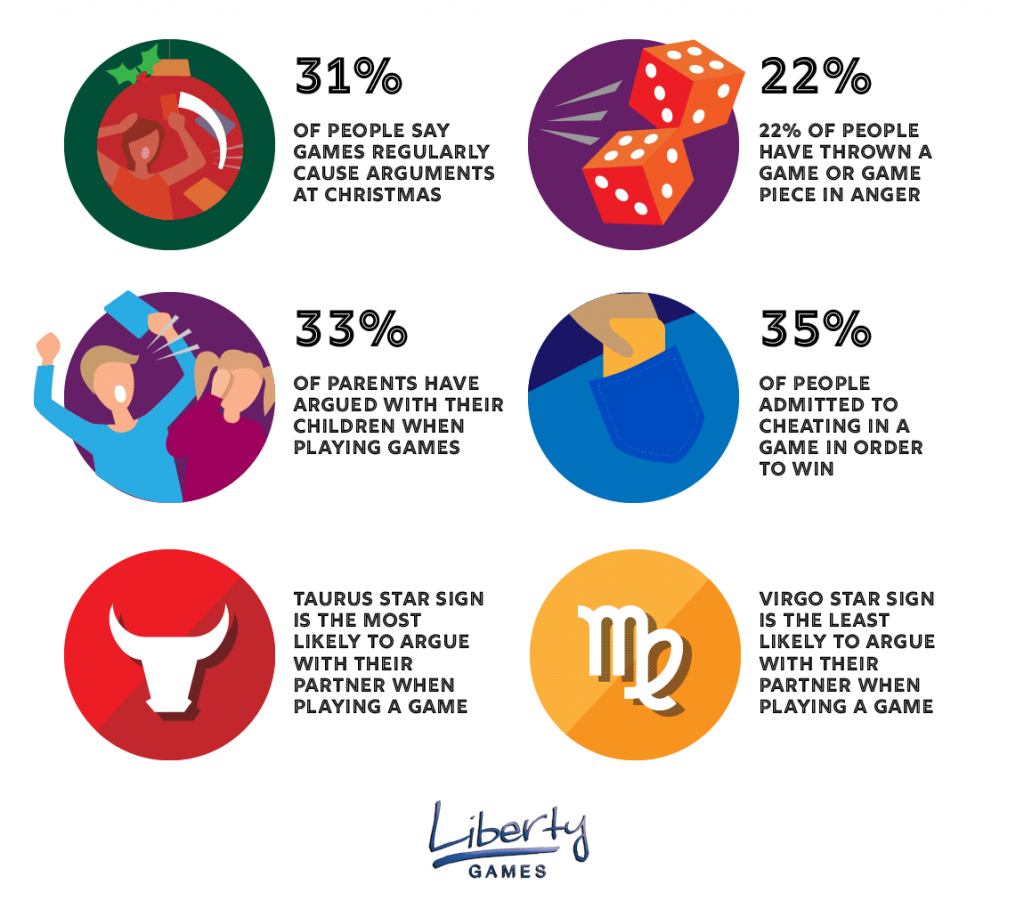 Though they may lead to arguments, games are a great way to test your general knowledge, team-building skills and patience, and spend time with your loved ones