One of the most striking features of Stern's new Ghostbusters pinball machine is the use of 3D 'holographic' targets. But are they really holograms, and how do they work? We asked veteran Stern pinball game designer George Gomez to explain.

The Ecto Goggles feature is found on the right-hand side of the Ghostbusters LE and Premium model playfields, tucked into the kink of the habitrail as it drops into the hidden Subway tunnel. You'll see a caricature of Ray Stantz, played by Dan Akroyd, wearing his Ecto Goggles. Below that is a circular, horizontally-mounted piece of glass. In a darkened room, when the lights are pulsing and you're chasing multiballs around the playfield, this glass is almost invisible.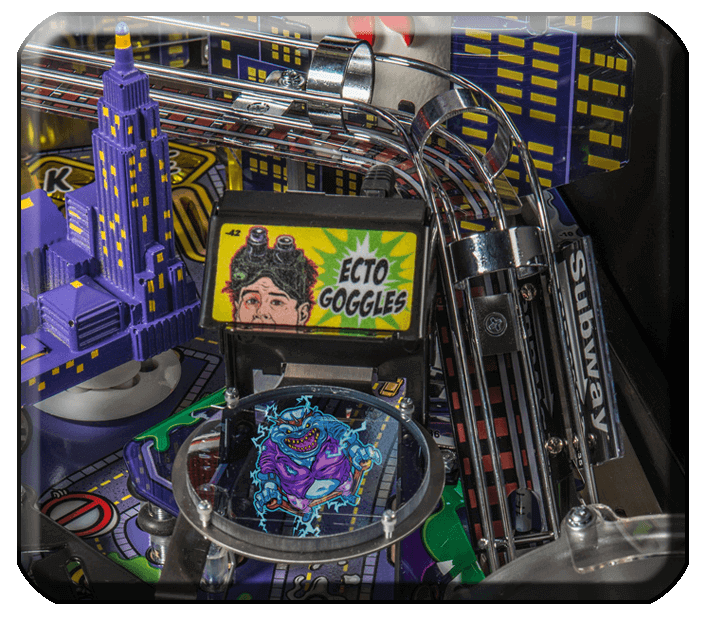 An optical illusion called Pepper's Ghost is used to project animated video clips via a combining mirror onto the glass. The trick was invented by the Neapolitan scientist Giambatta della Porta, but was first used in theatre by 19th century phantasmagoria producers John Pepper and Henry Dircks. Today, you'll see it used at major music concerts, theme parks and at illusionist performances. So how does it work? We asked legendary pinball designer and Stern's Exec. VP of Game Development George Gomez:
"The holographic targets use a video image on a small LCD screen, reflected through a combining mirror, to make the image appear as if the ghost is standing on the playfield."
When activated, the ethereal, moving images of the biggest ghosts in Hollywood loom ominously over your game. But how do you hit a target that's not really there?
"At the location of the image there is an optical sensor that senses the ball in order to create coincidence between the virtual image and the ball. This allows us to transform the image upon the perceived 'impact.' It's very similar to the effect I used in Pinball 2000 back in 1999."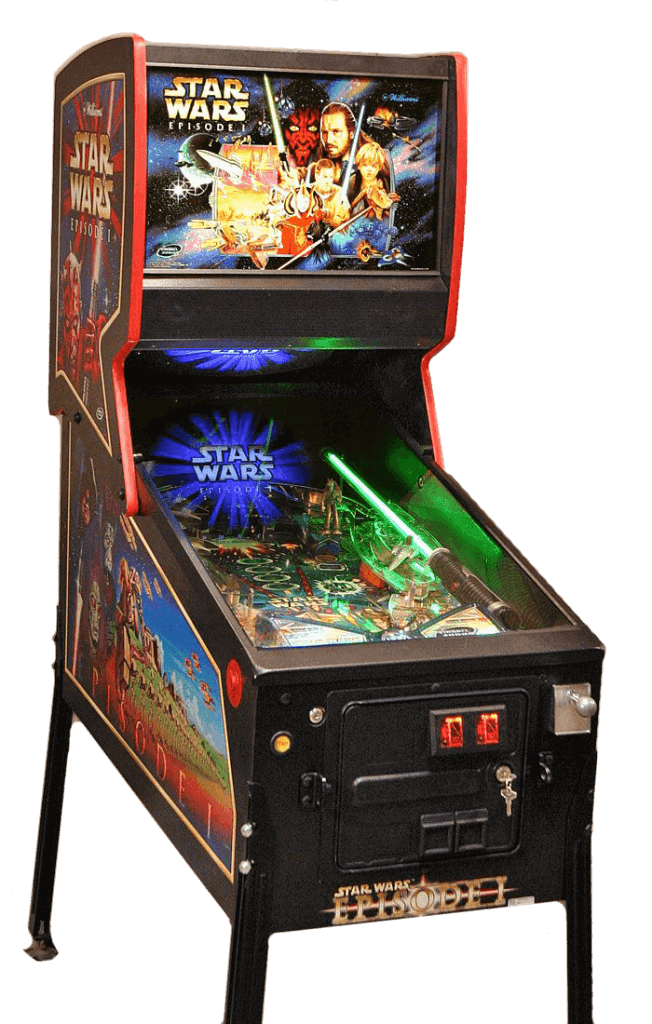 Pinball 2000 was, at the time of release, an innovative machine developed by Williams, combining traditional pinball gameplay with futuristic visual effects. A large, interactive 3D holographic display was used at the rear of the playfield, also animated using the Pepper's Ghost technique.
In the end, only two games were made for the Pinball 2000 platform; Revenge From Mars and Star Wars: Episode 1. Perhaps a fully-rendered 3D dancing Jar-Jar Binks was too much for some. Two more Pinball 2000 games, Wizard Blocks and Playboy, were shelved indefinitely, before Williams ceased the production of pinball machines entirely.
17 years later, Gomez's spectacular 3D holographic innovation is just one of the exciting, unusual features to be found on the new Stern Ghostbusters Limited Edition and Ghostbusters Premium pinball machines.