The Barkade Arcade for Dogs & Mewsmnts Rcade for Cats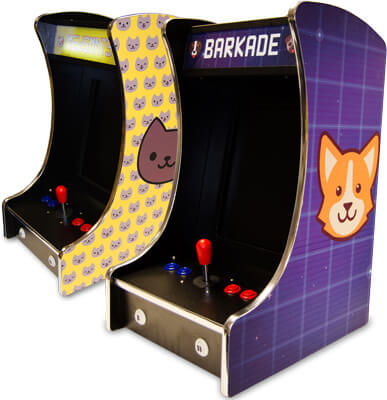 Forging a new path through the tangled jungles of technological gaming development, as well as promoting inter-species harmony, Liberty Games is proud to unveil the Barkade Arcade and the Mewsmnts Rcade.
Unlike our standard human-focused arcade machines, they are two exciting new arcade machines specifically designed for your pets.
Unleash your dog or cat's full potential, and play video games together.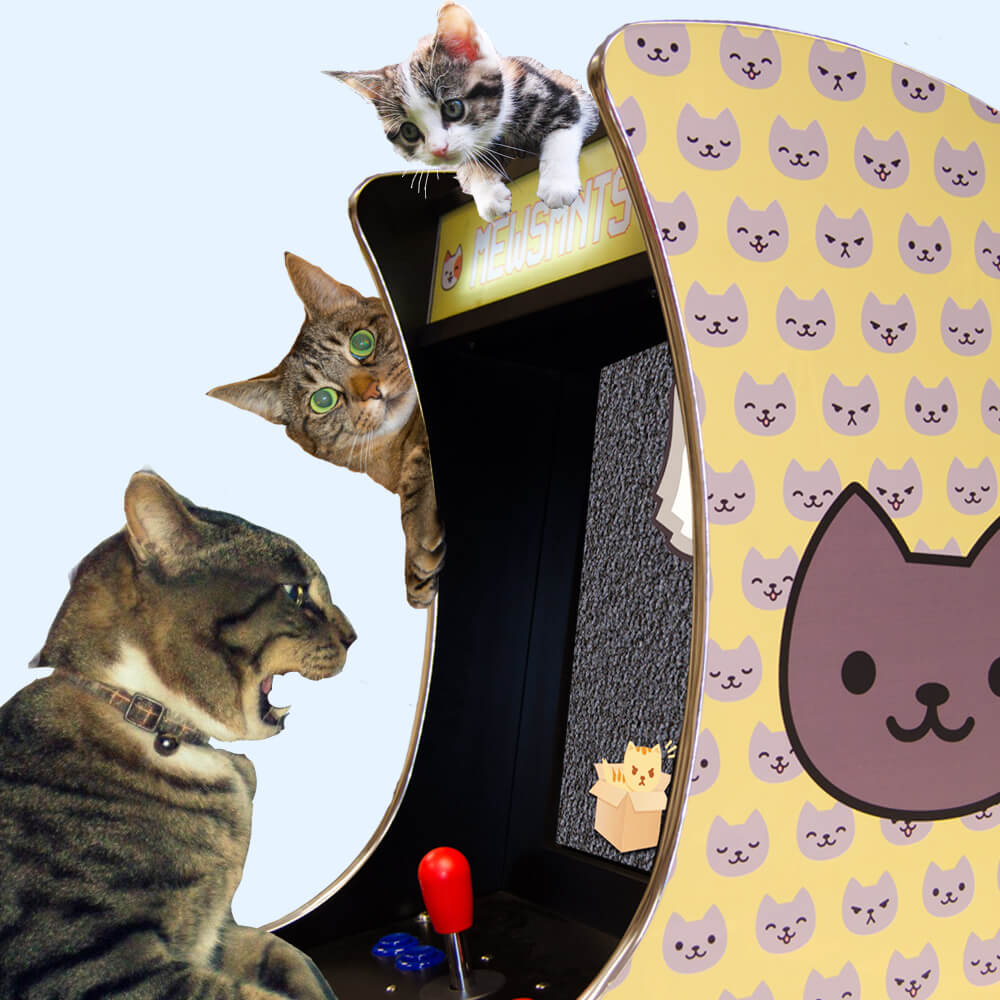 Special Sensitive Controls
Each machine has been developed to appeal to its target species. Button and joystick sensitivity has been adjusted for paws of any size.
The graphics output has been converted from VGA into new colour sets, with screens operating in the light range of dogs' and cats' eyes.
The stereo speakers recreate music and sound effects at frequencies more suitable for animals, and the cabinet is tough, sturdy and covered with a drool- and scratch-proof treatment.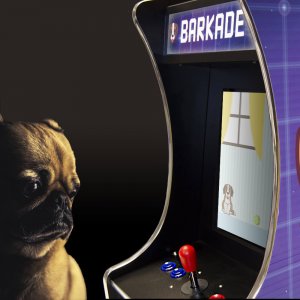 Mission-Based Gameplay
With a little training from their human, your pets can enjoy stimulating, goal-orientated video gaming at home.
Each game has been developed with the input of the greatest cat and dog science-type people in the world.
Stimulate your pet's curiosity through goal-driven levels with problem-solving, intuitive reflex triggers and devastating end-of-level bosses based on each animal's natural enemy. The cat must defeat the dog, and the dog must defeat the hoover.
View the product listings and videos for more detailed information, as well as pricing for each machine.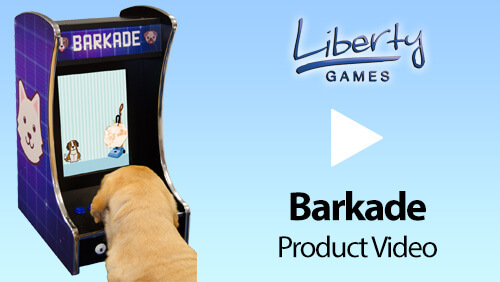 The Barkade Arcade for Dogs
Your dog will never be bored again after you buy the Barkade for your home. After minimal training, dogs are able to switch on the machine, start a game, select a character and commence gaming.
Your dog will score early points by fetching balls and carrying them back to its bed for safekeeping. Build up health by finding the bowl of dog food, before taking on the hoover in your dog's biggest, most dangerous one-on-one deathmatch since that Alsatian sniffed its bum in the park last week.
Keep your dog's reactions sharp and its mind occupied, with game mission structures designed to boost intelligence, mindfulness and paw-to-eye coordination. The Barkade is the only gaming system designed for your best friend.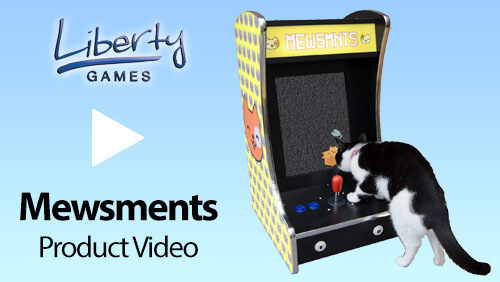 The Mewsmnts Rcade for Cats
Bring video gaming home for your kitty, with a new pastime that is far more interesting than grooming and chasing feathers.
Your cat can navigate through a challenging environment, using special cardboard box power-ups for protection and firing fish skeletons at enemies. At the climax of the mission, take on the biggest dog your cat has ever seen, and defeat it in paw-to-paw combat for glory and biscuits.
This game enables your cat to sharpen its reflexes without destroying everything small and furry in a 5-mile radius. No matter what the weather, it's engrossing and addictive for cats, boosting concentration and improving reaction times.
No cat can resist the bright lights and intensive gaming of the very first Mewsmnts Rcade home gaming system for cats.