A pool table makes a great Christmas present. For adults, it's ideal to while away the evenings, host social tournaments and get the family together.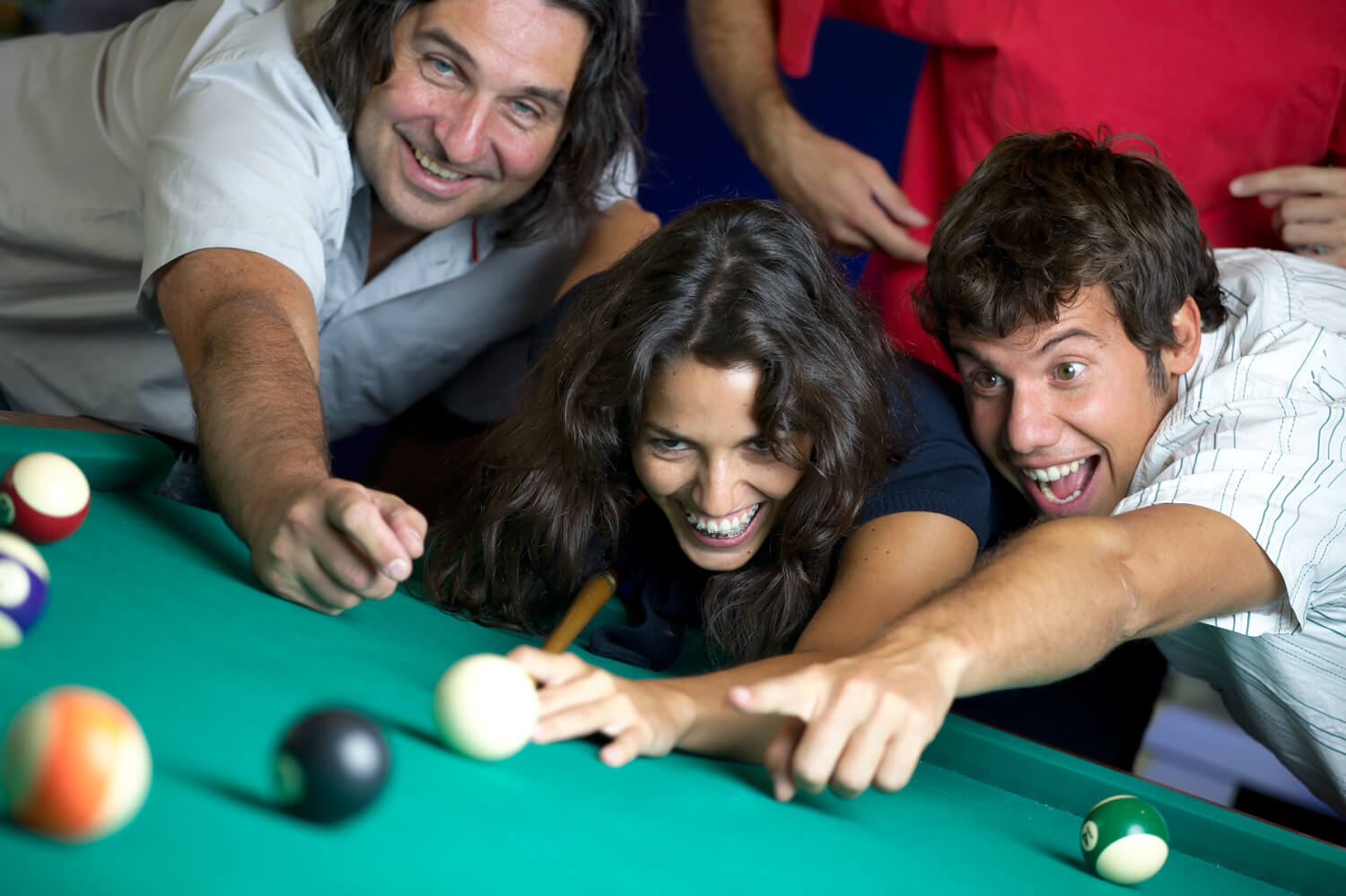 For kids, it's a chance to learn a new game – without screens! Their hand-eye coordination will be sharpened and competitive instincts satisfied. Their friends will all want to come round and play pool, making them the most popular kid in school.
British or American
British tables are the tables you'll play in your local pub. Built in 6ft or 7ft, they feature L-shaped flat-sided cushions and narrow pockets. The cloth is a napped, woollen cloth that promotes a technical, strategic game. Balls are 2in in diameter, sometimes with a smaller 1 7/8in cue ball for coin-operated tables with a white ball separator.

American tables are designed differently. Usually 7ft or 8ft in size, their cushions are pointed and the pockets are wider. The cloth is a nylon-based 'speed cloth' which, as the name suggests, gives very high ball speeds. American pool is fast and furious, and the balls are larger at 2 1/4in.
Slate or MDF
Slate beds are the standard for all pool, snooker and billiards tables. Pieces of honed slate rock underneath the cloth give a perfectly flat surface, with consistent performance and ball roll characteristics across the entire table. All tournament tables in the world have slate beds.

MDF beds are the low-cost alternative for those who can't stretch to a slate bed table. But MDF tables have some other advantages too. They're light in weight, making them ideal for locations where they need to be moved. Many also have folding legs, a useful feature in busy family homes. However, the performance of balls on an MDF bed isn't as good as on slate.
Size
Most home slate bed tables are 6ft. This is the best compromise for those wanting slate bed performance in a limited space. There are no smaller slate bed tables.

If you have the space, consider a 7ft or even an 8ft table. A larger playfield makes for a more strategic game, with more ground for balls to cover and more scope for tactical shots.

If you're going for an MDF table, you'll find tables as small as 4ft, which are ideal for bedrooms and other small rooms.
Read our pool table and room size guide for more information.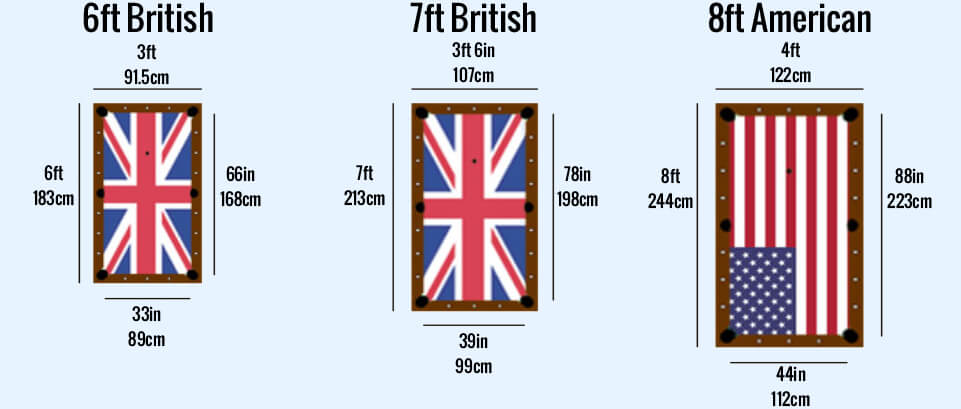 Cloth
The most important variable to consider on your pool table is the cloth. We fit quality Hainsworth or Simonis cloth by default. However there are various upgrades and different versions of cloths available for expert players. And, of course, a whole kaleidoscope of cloth colour options to choose from.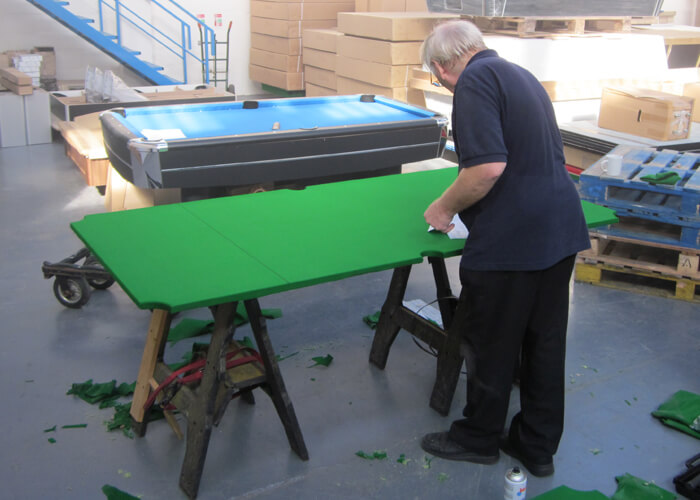 Style
There are almost as many styles of pool table as there are pool tables. Some are classic, traditional designs with turned legs and elegant carvings, made in the style of bygone snooker parlours.

Others are ultra-modern contemporary tables with a futuristic look, unusual leg designs and contemporary materials.

Some tables are built with plenty of space under the cabinet and are supplied with wooden covers. These are pool/dining tables, which convert from games table to dinner table (or desk) in moments.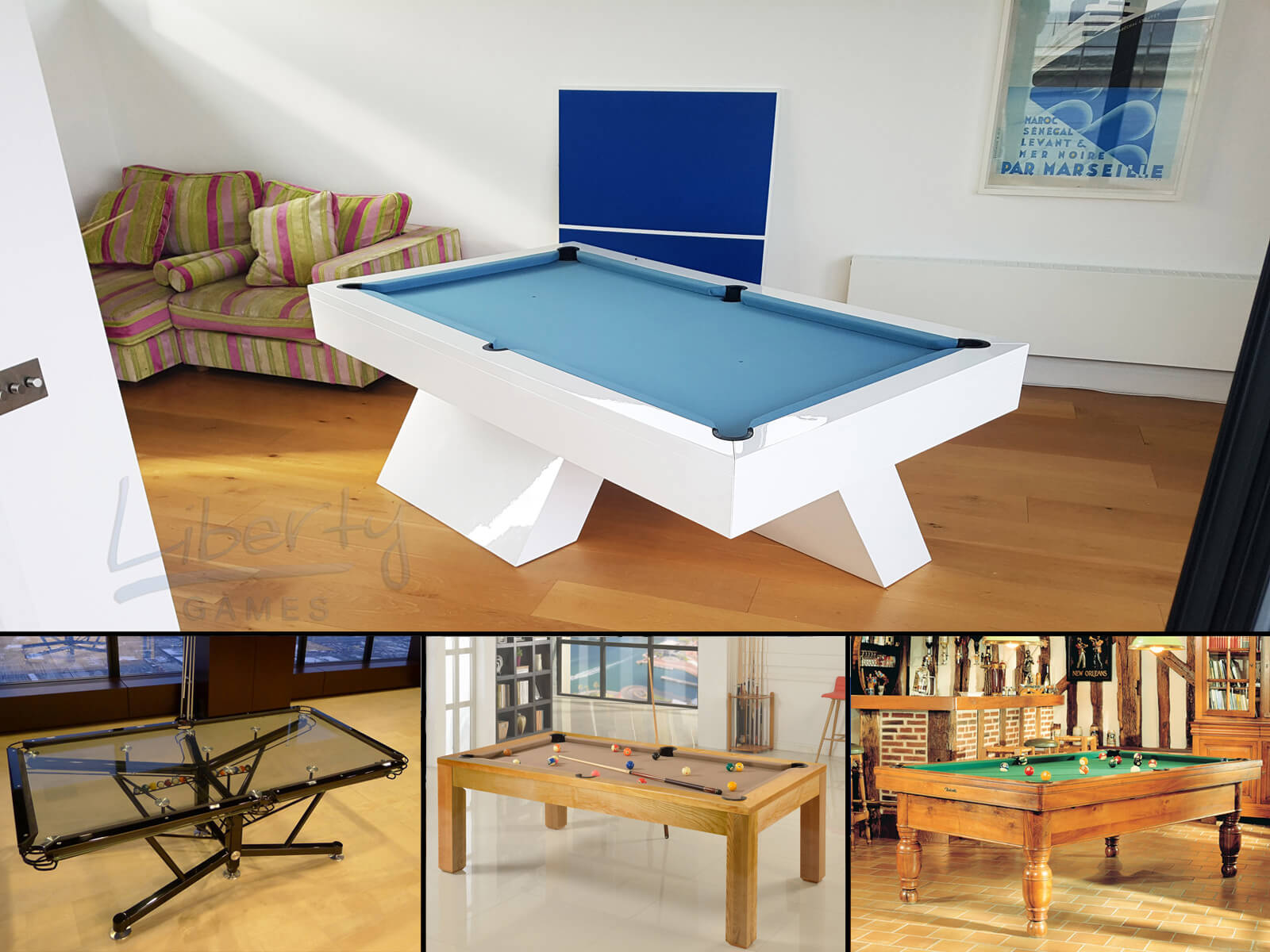 Stock
Most MDF tables are supplied in a flat pack for self-assembly, and are usually delivered within a week or two.
Slate bed tables are often built to order, and can take six weeks or more from order to delivery. Some popular size/finish/cloth combinations are held in stock for a faster delivery. In October, November and December, lead times can extend significantly due to demand, so we'd advise ordering a Christmas table in September to be sure of receiving it in time.