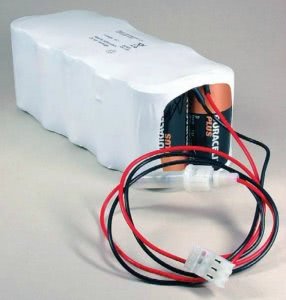 Ok so this is probably not the most exciting blog post i've ever written. This products isn't as sexy as many of our cool games room equipment, but that doesn't mean it's not important! The fact is we are asked for these all the time, what am I talking about ? The pool table battery pack.
If you're asking yourself what this is and why you would need it then chances are you don't! This pack provides the juice for electronic coin operated pool tables, to run on. However not all tables that take coins will need one of these, if it's a mechanical mechanism (where you insert the coins and push through to release the balls), then your hand is providing all the energy necessary.
However if you have to press a button to release the balls or drop coins through a slot and the table releases the balls for you, and its not plugged in to the mains (often they aren't plugged in due to the lack of suitable plug sockets where pool tables normally live – in the centre of rooms) – then the table needs to get its power from somewhere – and this is where!
Now most people who own electronically operated pool tables don't even know they have one of these inside until the day someone puts some money in and nothing happens. They they realise that (a) they need a new battery back and (b) they are really hard to find!
Luckily as the number 1 pool table specialists in the UK we not only sell a great range of tables, cues and balls we also hold a healthy stock of every kind of part or accessory you could possibly need. Even if you don't see it on our website, give one of our experienced sales advisers a call free on 0800 612 8180 and they'll do their very best to find it for you.
So there we have it, the humble, small, but in certain cases essential pool table battery pack!
Please note that this isn't the only battery pack out there for pool tables, so please check with our pool table parts section to make sure you choose the right one for you!
Products features in this blog post: