For tech fans all over the world, the CES or Consumer Electronics Show in Las Vegas, USA is where it's all happening right now – all the latest mobile phone, high definition tvs and – most importantly for us – a huge announcement from Stern Pinball!
That announcement is that Stern, the current last remaining pinball manufacturer on planet earth, are producing a home model of one of their most popular machines, Transformers!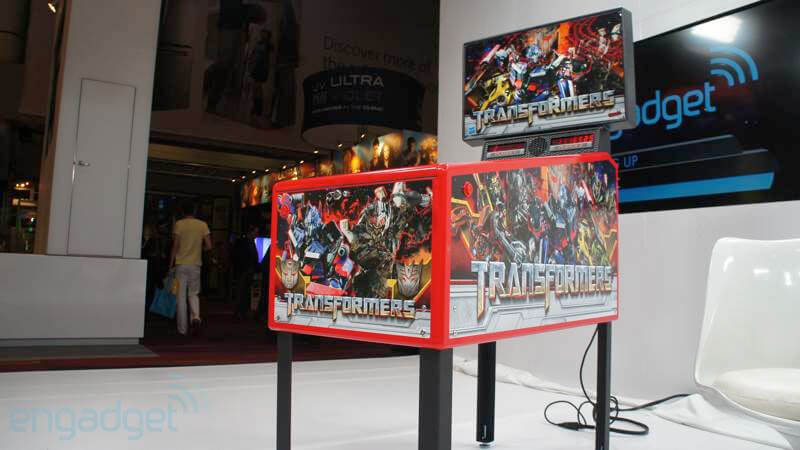 Why is this important?
Current pinballs are all built to a commercial standard, in that they are built to withstand the worst that the general public can throw at them – meaning they are heavy to move and made from commercial grade materials, to minimise damage. Combine this with a coin mechanism (which are surprisingly expensive) and you've got yourself a product which might well be over-engineered for the job it needs to do.
However at home most people are more likely to take good care of their pinball machines, so there probably isn't the need for every aspect of the commercial build. That's why Stern have stripped out what the machines needs to survive it's tough life in the arcades and have left behind just what makes the game great – the game itself.
We're not going to lie – the home model doesn't have exactly the same iconic look as the original, it's certainly a tad smaller and the back board isn't as impressive – and there is a smaller LED score display, which we are a little disappointed with.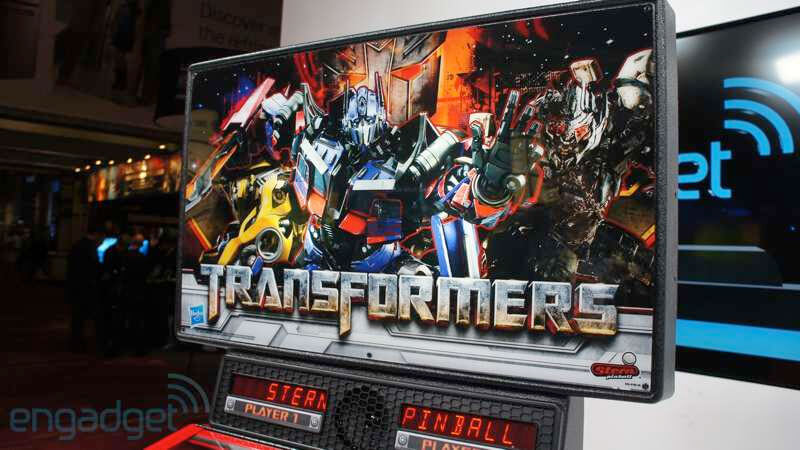 Still given that we are looking at a significantly lower price than for the commercial version, if it's the game you love, then this looks like a great new product.
As always we'll keep you updated as soon as we know when we'll be able to get our hands on these in the UK.
If you'd like to discuss this pinball machine, or any of our other great brand new or reconditioned models then please give one of our sales advisers a call free on 0800 612 8180.
Pictures and tip courtesy of engadget.