Table football balls are easily lost. They rank alongside the TV remote and spare change for the things most likely to be rediscovered under the sofa six months after disappearing.
They're also the easiest part of your foosball table to upgrade. If you've bought a great table but you feel that the gameplay has more to offer, maybe it's time to experiment with new balls.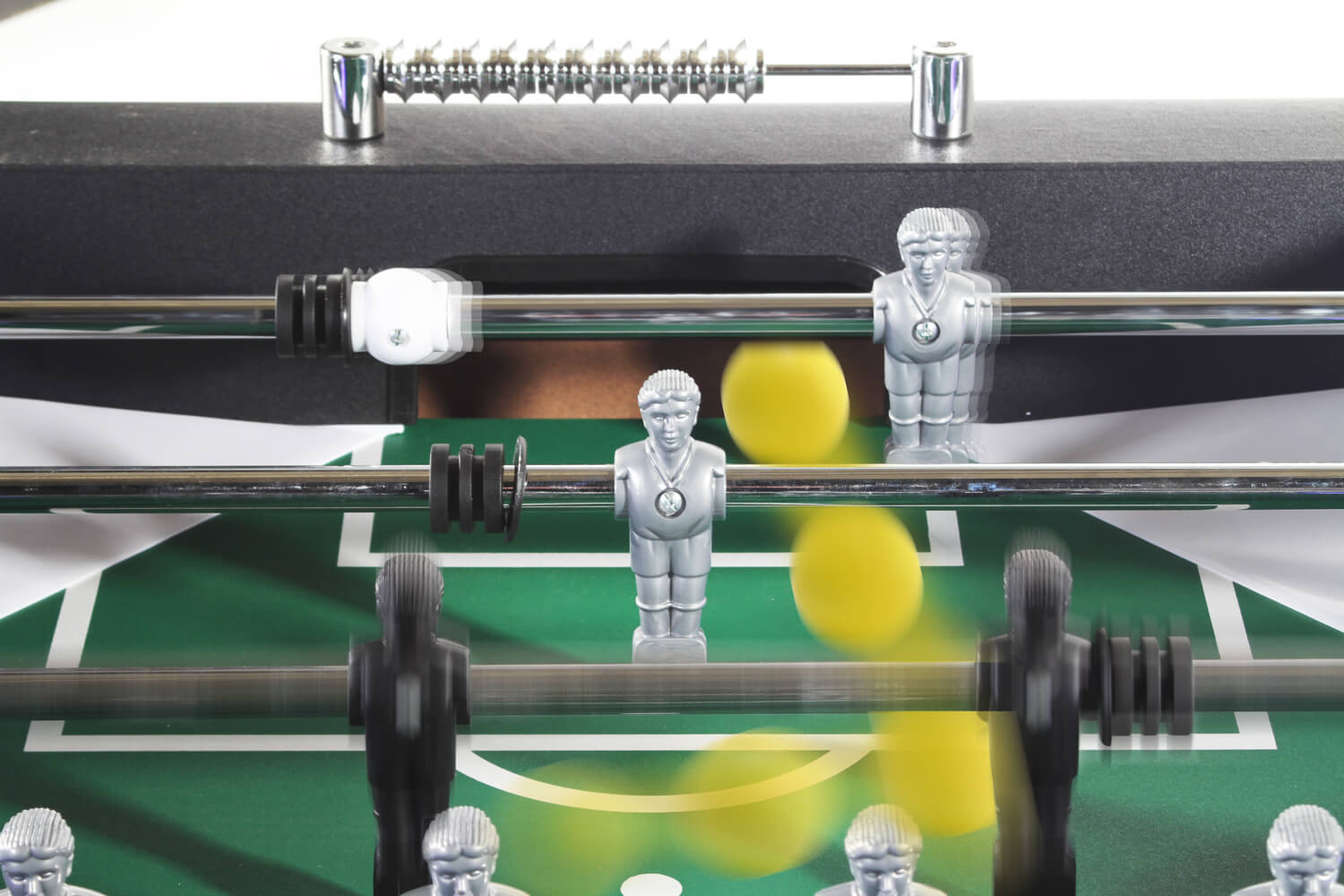 We stock a huge range at Liberty Games. But all table footballs are the same, right? Small? Spherical? Ball-like? Well, no. Here's how to choose the right table footballs for your game.
Size.
Table footballs generally range from 31mm to 36mm. That doesn't sound like a huge difference, but some football tables are made with very narrow tolerances and you might find that a too-big ball won't travel through the ball return chute. You might just feel that it's too big for your table, ruining your game.
Conversely, a too-small ball might not connect with players' feet properly, or even pass underneath them completely.
Construction.
Foosballs are made in various materials to suit different playing styles. Each has its own characteristics, pros and cons. We outline the most popular balls below.
Basic Plastic:
On a fun, home table, you'll enjoy playing with basic plastic foosballs. They are cheap and cheerful, look the part, moulded with football-style sections, and are often painted with black and white panels.
They lack the finesse and speed of more expensive balls, but are very economical and ideal as spares, for tables played by children or those installed in communal areas.
Recommended: Strikeworth 31mm Plastic Table Footballs.
With so many to choose from, it's essential to research and get the ball that suits your needs the best.
In general, if you want a fast, exciting game, then we'd recommend trying textured or pro plastic balls. If you'd prefer to refine your skills and learn advanced techniques, then go for cork. Plastic balls are great for offices, communal areas and fun home tables. Alternatively, try a few different balls and see which ones you prefer.
You can view our entire range here. Each product listing has detailed information on the ball type, making your choice easy and quick.
And if you need any further advice, please call one of our sales advisors free on 0800 612 8180.