Retro-Tech Video Arcade Machines
In Stock - Free Delivery
Call to check for xmas availability
£1995
( £1662.50 + VAT )
Finance Available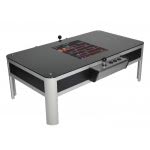 Built-in gaming board that has been preloaded with 60 retro favourites
Handcrafted contemporary design coffee table
The Millennium Table is a state of the art piece of furniture with an in-built gameboard that includes 60 classic arcade games!
Please click to see more...
In Stock - Free Delivery
Call to check for xmas availability
£2999
( £2499.17 + VAT )
Finance Available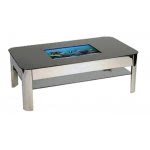 Coffee table that doubles as a home media centre
Includes 22 inch LCD monitor, Intel Dual Core processor, Microsoft Windows
The Platinum combines modern design with cutting edge technology - a functional high quality coffee table and multi-media hub!
Please click to see more...