Slate Bed Pool Table Buyer's Guide
Our pool table buyers' guide tells you exactly what to look for when buying a slate bed pool table for your home or business.
So you want to buy a slate bed pool table but you don't know where to start? Get all the information you need about buying your own slate bed pool table, whether for your home games room, your commercial venue or your company's break room.


What is a slate bed pool table?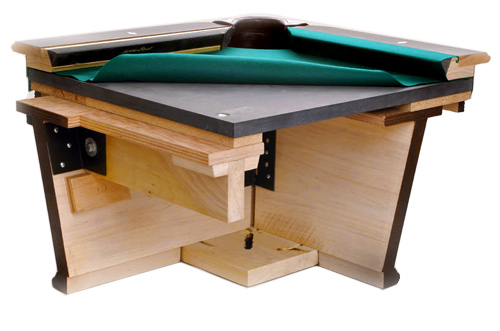 Serious pool players require the accuracy, performance and longevity of a slate bed table. A slate bed offers precise ball control and the most consistent performance, and is comfortably familiar for players who cut their teeth in pubs, clubs and sports centres. Slate beds are the professional industry standard, giving the best performance and the longest life.


The bed of a pool table is the surface underneath the cloth. It dictates how a pool ball will roll, bounce and perform when moving across its surface. Slate, a rock formed of clay, quartz, mica and other minerals, is mined and cleaned before being machined, levelled and often diamond-honed, ready for installation into a table.


Slate bed tables give the best, most consistent performance in commercial venues. Prestigious tournaments, sports halls and decent pubs will have nothing else. In six- and seven-foot UK tables, the slate is usually a single piece of rock. In larger sizes, for US pool or snooker tables, it is sometimes supplied in three or four panels, which are assembled and glued during installation. This has the added benefit of being easier to carry into places with restricted access.


The cloth is relatively easy to replace when worn, and the bed itself will probably outlive you. It will never distort, rot or bend. The only real drawbacks of a slate bed table are its cost and weight.



Home slate bed pool tables

Slate bed tables for the home fill a difficult niche. Anyone buying a slate bed will expect the ultimate in performance and gameplay. But it must be affordable, high quality and easy to install, too.

Bed:
UK home pool tables will usually be fitted with a one-piece slate bed to provide the best possible performance. If it's likely to be used mainly by experienced players, you should fit the finest woollen napped cloth you can afford. If you prefer a faster game, fit US-style napless cloth.

Table:
A durable, pub-style cabinet is the most common choice for the home slate bed table. Often made from a wood composite such as MDF or plywood, it'll be fitted with quality components including the best rubber cushions, ball return mechanisms and cosmetic details. You'll also be able to choose from a huge range of finishes, cloths and details to make your table really personal.

Who are you?:
A keen amateur player, perhaps a member of a local team, with tournaments to practice for. You might be a games room party animal, or you might even host a monthly pool night for you and your friends.

Recommended:
The Supreme Winner combines acclaimed playability and performance with a very reasonable price. We're not just saying that – it's probably our best-selling home slate bed table, and is recognised by the World Eightball Pool Federation.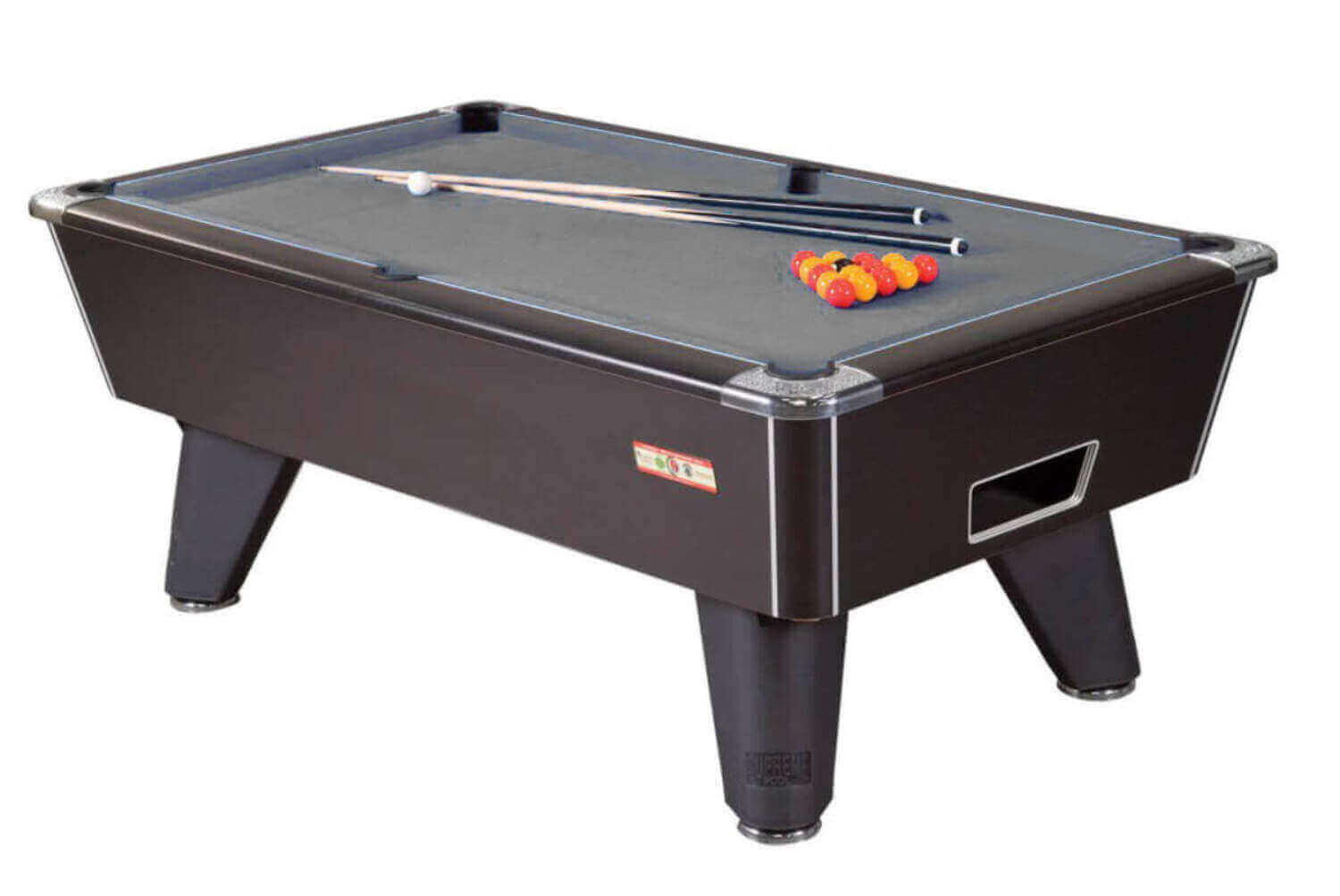 Coin-op slate bed pool tables

In a commercial environment, pool tables are fitted with coin or token mechanisms. This allows owners to cover the costs of maintaining the table, and even turn a profit. Coin operation isn't the only consideration for such tables, though – they must be durable, tough and well-made to withstand hours of use and abuse every day.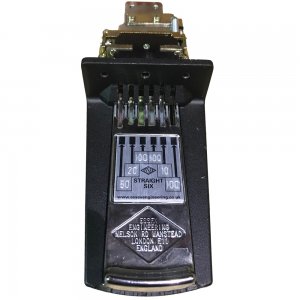 Bed:
UK pool tables are usually six or seven feet in length, and are fitted with a one-piece slate bed at the point of installation. These beds should be covered with a hard-wearing cloth, perhaps Teflon-treated to resist spilled drinks, and strike the perfect compromise between quality play and solid durability.

Table:
Most coin-op tables are converted domestic tables. Built to last, they will have been fitted with either a mechanical or an electronic coin slot. The ball return will be split into two – one end for the racked balls, the other for the cue ball. The charge for a game is usually adjustable.

Who are you?
You run a busy drinkers' pub or a youth club, or perhaps a common room, and you want to provide entertainment for your customers and open a new income stream at the same time.

Recommended:
The commercial version of the Omega is a sturdy slate bed table, built into a solid MDF cabinet and fitted with a mechanical coin slot as standard. You can upgrade this to an electronic coin mechanism for a surcharge. Browse our full range of coin-op tables in our coin-op pool table department.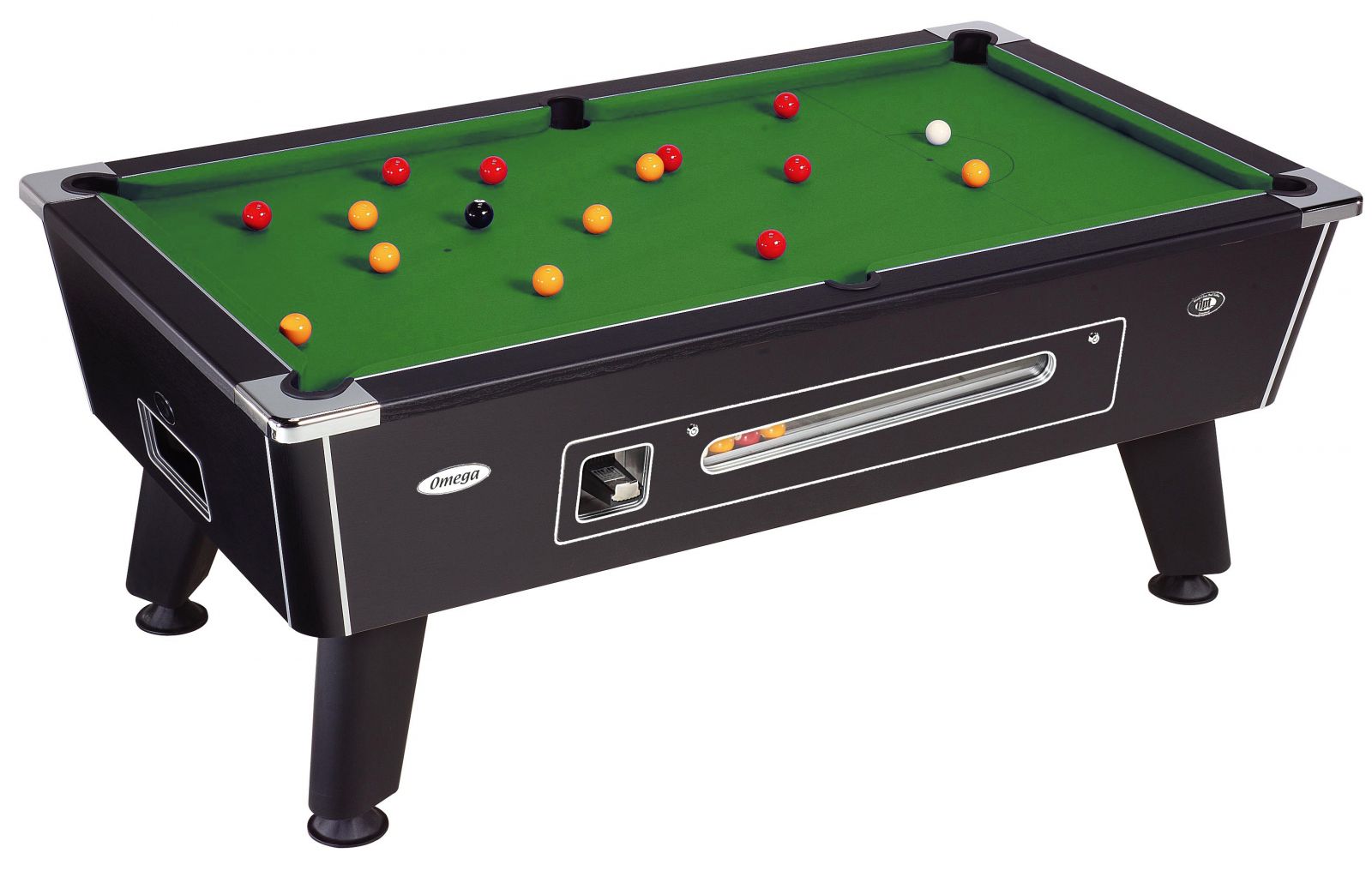 Luxury slate bed pool tables

For some, pool tables are more than just games equipment. They're pieces of contemporary furniture designed to make a statement, and to complement the style and status of the owner. Tables like this make great features and talking points.

Bed:
Often, designer tables are offered in a range of sizes, including American. As a result, the slate is sometimes supplied as a multi-piece bed which is glued into place during installation, as opposed to the one-piece solid bed you're likely to find in smaller UK sizes.

Table:
It's in the design of the cabinet where these tables usually stand out. You'll find cool, contemporary tables, spectacular concepts, and ornate traditional designs. They still have to carry the considerable weight of a slate bed, though, so they'll be heavy, sturdy and built to last.

Who are you?:
A style-conscious pool player with an eye for the contemporary, with a modern games room to fill and guests to impress.

Recommended:
The Zen is a striking design, featuring a large slate bed on a unique Z-shaped stand. It's not subtle, but for some, it's the ultimate home pool table. Or check out more spectacular designs in our Luxury Pool Tables department.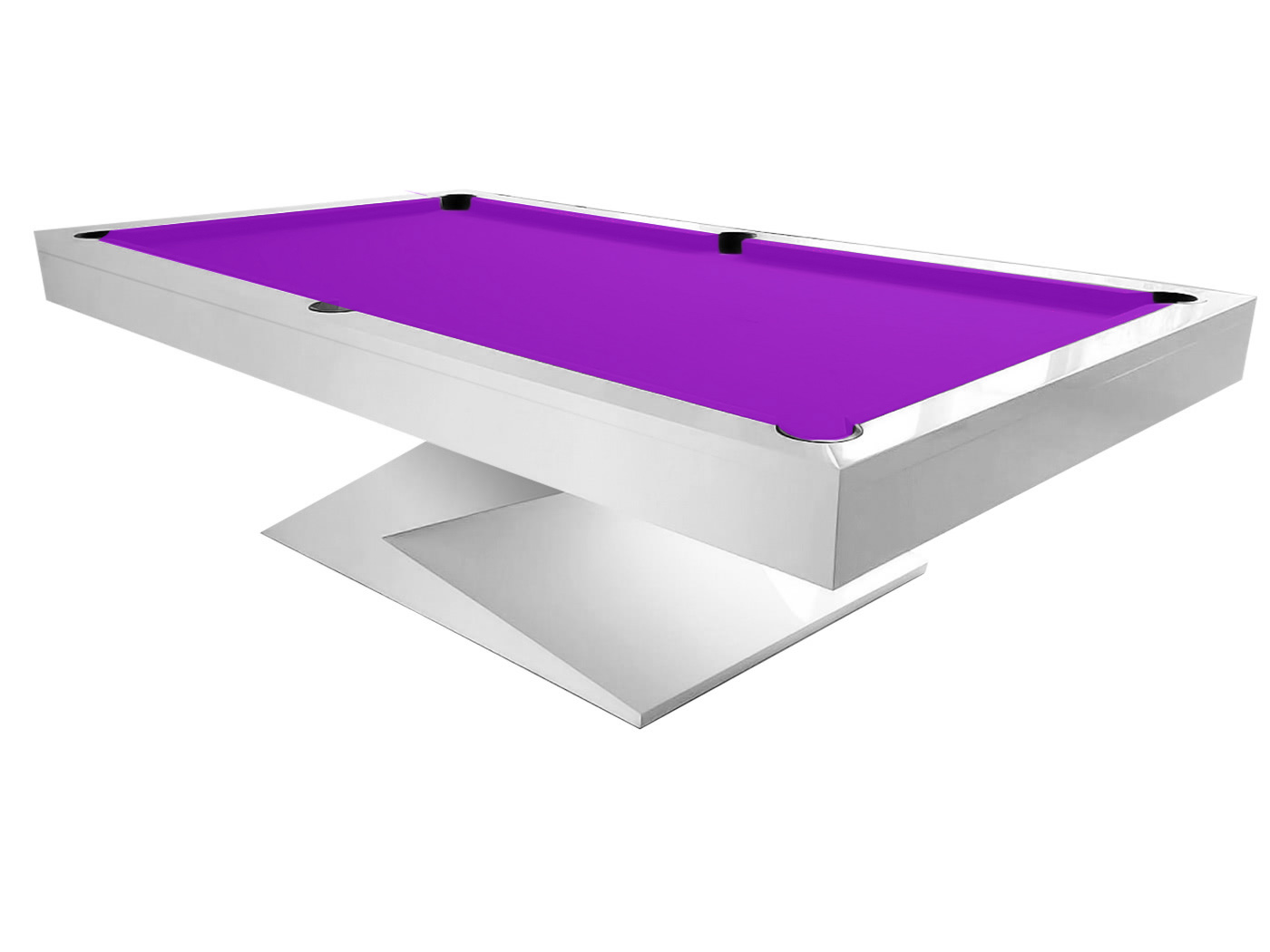 Slate bed pool and dining tables
The convertible pool dining table is perhaps the ultimate space-saving solution for the keen pool player. Models range from low-budget family MDF tables right up to five-digit luxury slate tables with dining tops included.

Despite their slim lines, slate bed diners are built around the same kind of precision-cut rock as their conventional siblings. The standard of play will be as good as any other slate bed table, especially when covered with a quality cloth and fitted with responsive cushions.

Table:
The cabinet is extremely shallow, allowing knees, chairs and snoozing dogs plenty of room underneath. Designers have still managed to squeeze plenty of neat features into some tables, including internal ball returns. A one- or two-piece flat top, often carefully felted to protect the table finish, is laid over the table to provide a large flat surface for dining.

Who are you?:
A passionate pool player living in an inner-city flat, without the room for a dedicated pool table.

Recommended:
The Classic Diner. A great value dining and pool table with a three-quarter-inch slate bed, internal ball return system and a unique retractable ball drawer. Not for you? Feast your eyes on our full range of dual-purpose pool dining tables.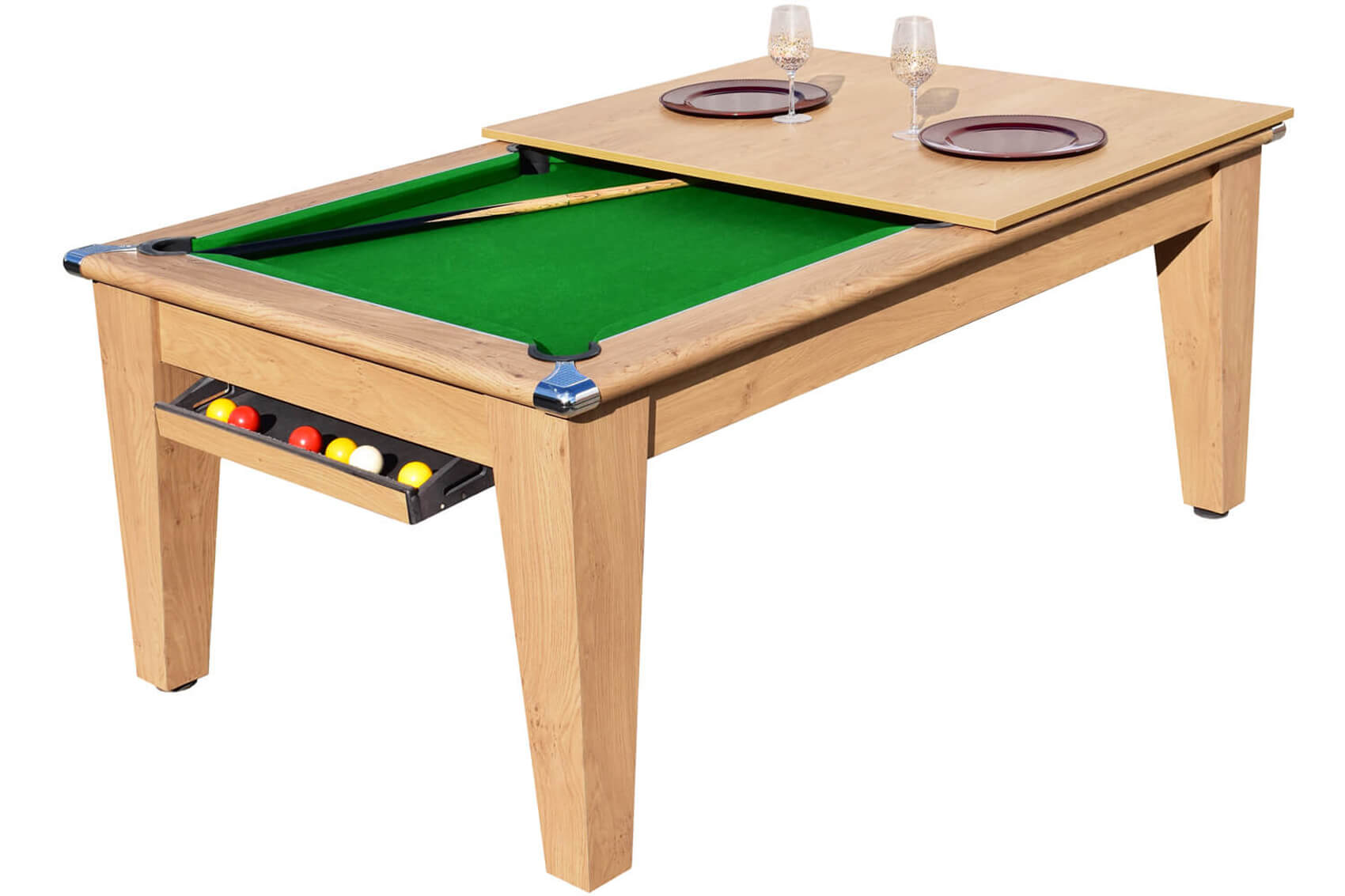 Can I try one?

Of course! Any commercial pool hall will have a number of slate bed tables, as will some sports centres. You might even get lucky and find a pub that still has one or two.

Failing that, we have plenty of tables set up in our Epsom showroom. With a range of sizes, colours and options on display, you can shoot a frame with the staff, talk about your decision and make an order in person. Don't forget your tape measure!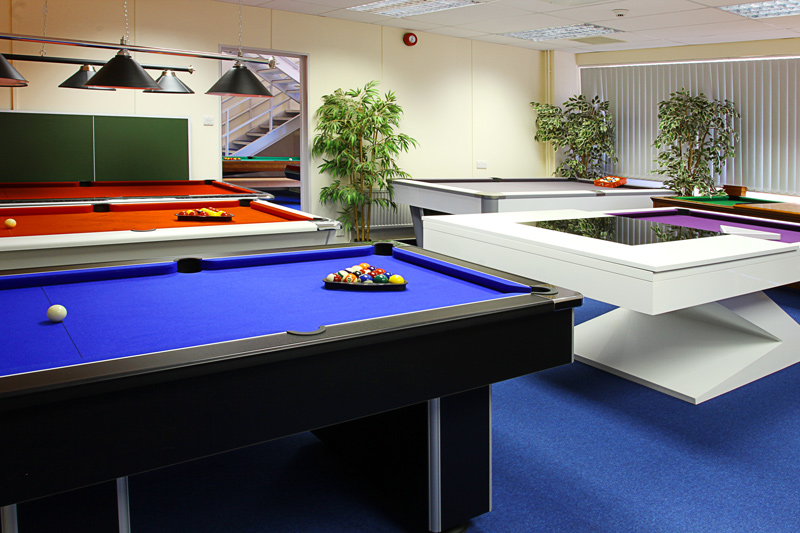 Delivery.
Slate bed pool tables are specialised, precision-built games tables which are often made to order. As such, depending on which model you choose, you may have a bit of a wait until it's delivered.

Due to its size and weight, it'll be a two-man courier team delivering the table and they'll carry it to a ground floor location of your choice. There'll be a surcharge if you need it carrying upstairs.

You can opt to build the table yourself, but this can be tricky. At least three strong people are needed to assemble a slate bed table, due to the weight of the bed. Each table is different, and will have its own instructions – follow them carefully!


Levelling.
The trickiest part of building a pool table is levelling it. Each foot will usually have an adjuster which can be tweaked. Check the table with a spirit level, or lay a piece of glass in the centre and set a marble on top. Identify the lowest corner or side, and use your table's adjustment feature to raise it gradually. Keep stopping and checking the level as you go, and don't rush it. If your table is being set up on a carpeted or soft floor, let the table 'settle' for a few days before checking the levelling again.


Installation.
Building and levelling a pool table can be really tricky, particularly on large or unusual tables or where the floor is uneven. Take the stress out of the situation by adding our installation service to your order, and let our experienced specialists do it all for you. You'll get a whole bunch of quality accessories thrown in and you won't have to lift a finger, although a cup of tea is always appreciated by our thirsty team.


What next?
Made your decision? Call one of our knowledgeable advisers on 0800 612 8180 to discuss which table's right for you. Still pondering? Browse our huge range of slate bed pool tables online, or come to the showroom and try out our demonstration models. And while you're here, browse our pool cues, pool table accessories and maintenance products.