In Stock - Free Delivery
5 days for guaranteed Christmas Deliveryto order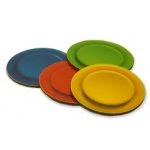 Made from melamine - tough, stain-resistant and heat-proof
Choose from either 4 colour buttons or 1-4 player style buttons
If you're anything like us you're a bit of a big fan of the arcades and let's face it everyone needs to drink to stay alive! So now we've got an awesome way to combine these two activities - with our arcade button coasters!
Please click to see more...
In Stock - Free Delivery
5 days for guaranteed Christmas Deliveryto order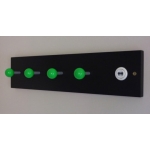 Arcade themed coat hanger using genuine arcade parts
Available with a choice of finishes and hook colours
Perfect for retro-gaming fans to show off their love of gaming in a unique and eye-catching way!
Please click to see more...