Wrestlemania WWF Arcade Machines
The Ultimate Challenge!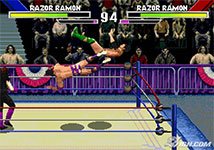 WWF (or WWE as it is now) was a 1990s phenomenon, so an arcade crossover was inevitable - and what a crossover it was!
One of the most button-bashing games of the 90s - WWF Wrestlemania was an arcade classic that you could hear being played from the other side of the arcade!
While the original cabinets are now sadly rare, man of our multi-game retro arcade machines have this game in their games list - meaning you can experience the classic gameplay on modern (read reliable) hardware. Listed below are the cabinets we have that offer this game.
Found 2 Products - Showing All 2
£1195
( £995.83 + VAT )
Finance Available
SALE
Was £1,395.00
Save £200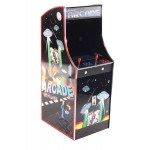 600 classic arcade games in one cabinet!
Sturdy, reliable arcade-quality cabinet.
This superb machine brings 600 arcade classics right into your home, bar or premises in a high-quality, reliable cabinet.
Please click to see more...
£1395
( £1162.50 + VAT )
Finance Available
SALE
Was £1,495.00
Save £100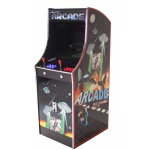 Over 2000 classic arcade games on one machine.
Superb commercial-standard cabinet design.
One of the latest multi game dedicated arcade cabinets available, this superb machine combines a durable, hard-wearing build quality with eye-catching art decals and a list of classic arcade games that just whets the appetite for as much retro fun as you can handle!
Please click to see more...