At Liberty Games, we serve customers from all over the world. Wherever you are, we can organise a freight solution to get your order to you.
This means we have plenty of experience in sending large, heavy, delicate items. We know how to prepare your order for freight transport, and how to protect it on its voyage.
This is why our in-house technical team thoroughly prepare products and pack them into custom-made, heavy-duty crates for the best protection possible during their long sea or air freight journeys.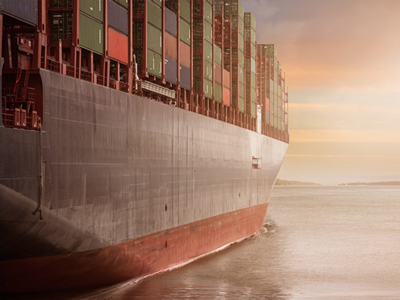 Our crating process is diligent and comprehensive. We ensure that your product is well protected against anything that the seven seas can throw at it.
We create crates from tough, thick MDF panels. Inside that, we pack lots of padding with extra attention given to the corners and any vulnerable areas. Our experience allows us to confidently ship delicate, complicated items, such as pool tables with rock slate beds, or arcade machines with complicated internal electronics.
This means that no matter where in the world you are, and no matter what you want to buy, we can ship your order to you, confident that it will arrive safely.
If you'd like to arrange delivery overseas or discuss your crating requirements, contact us.
Below we demonstrate the crating process for a slate bed pool table, showing how even the most delicate parts of the table are carefully packed and secured.
Step 1:
Many of our international orders are shipped out on pallets. We offer both wooden and plastic pallets, depending on your local customs requirements.
Some products are too large for pallets. In these cases, we create a bespoke crate designed specifically around your product, ensuring excellent protection from all directions.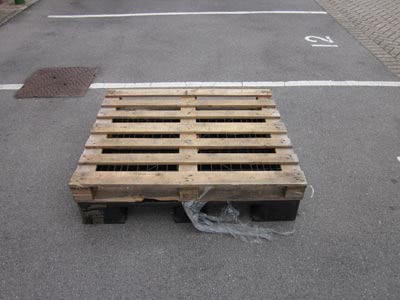 Step 2:
We use thick sheets of MDF to create a tough, reinforced crate to hold the goods. These are assembled on-site by our skilled team of technicians, and padding is added to vulnerable areas for further protection.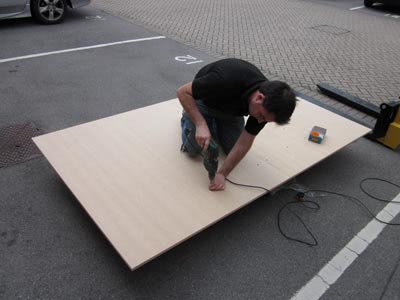 Step 3:
In this case, a pool table is placed on the bottom level of the crate. The accessories are placed inside the table at the bottom of the cabinet.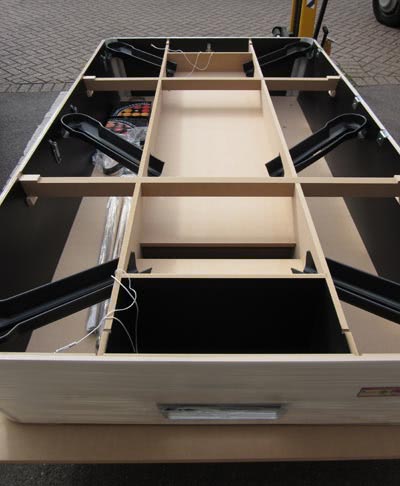 Step 4:
The slate – the component most vulnerable to damage – is then placed on the top of the pool table. It's secured and carefully protected with thick cardboard padding all around, with the cushions fitted over the top to help hold the slate in place.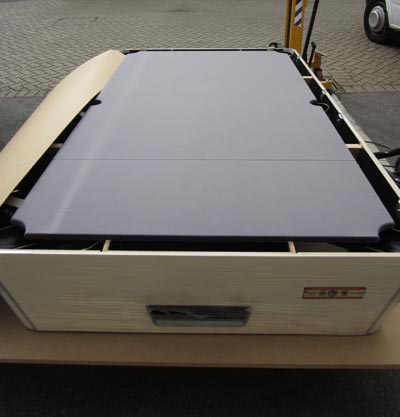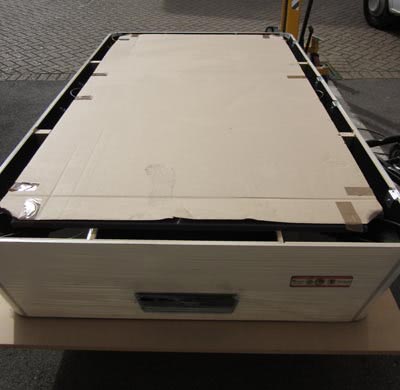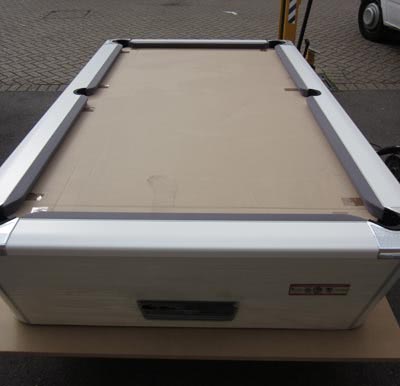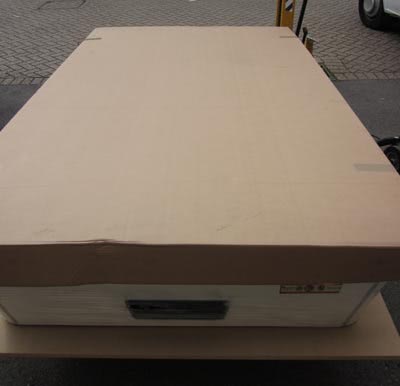 Step 5:
Ancillary items, such as the table's legs, are then placed on top of the table and carefully secured, in boxes where necessary.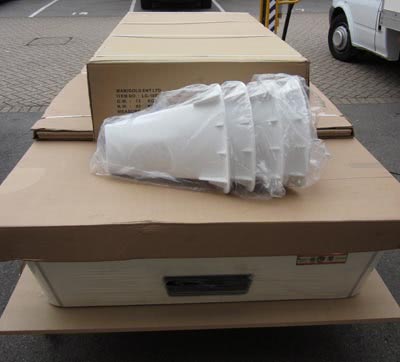 Step 6:
The rest of the empty space is then filled with padding and protective material. The crate is securely and carefully sealed, ready to be opened at the other end of its journey.
Your new purchase is now ready for its voyage.