Musicians vs Venues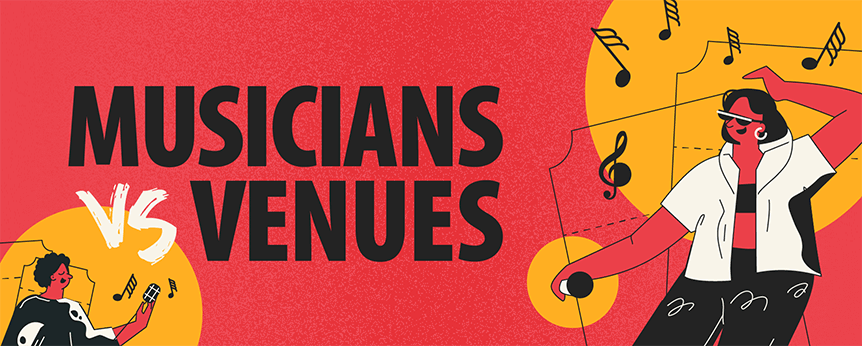 We've all been there, in a virtual waiting room itching to get your hands on a ticket to your favourite singer or band when the dreaded 'SOLD OUT' notification fills your screen.
It makes you wonder, why do artists not do enough shows to give all their fans a chance at getting these all important tickets? To answer this age old question, we have crunched the numbers to reveal how long these superstars would be performing at some of the world's top venues if they were to meet the demand of their fanbase!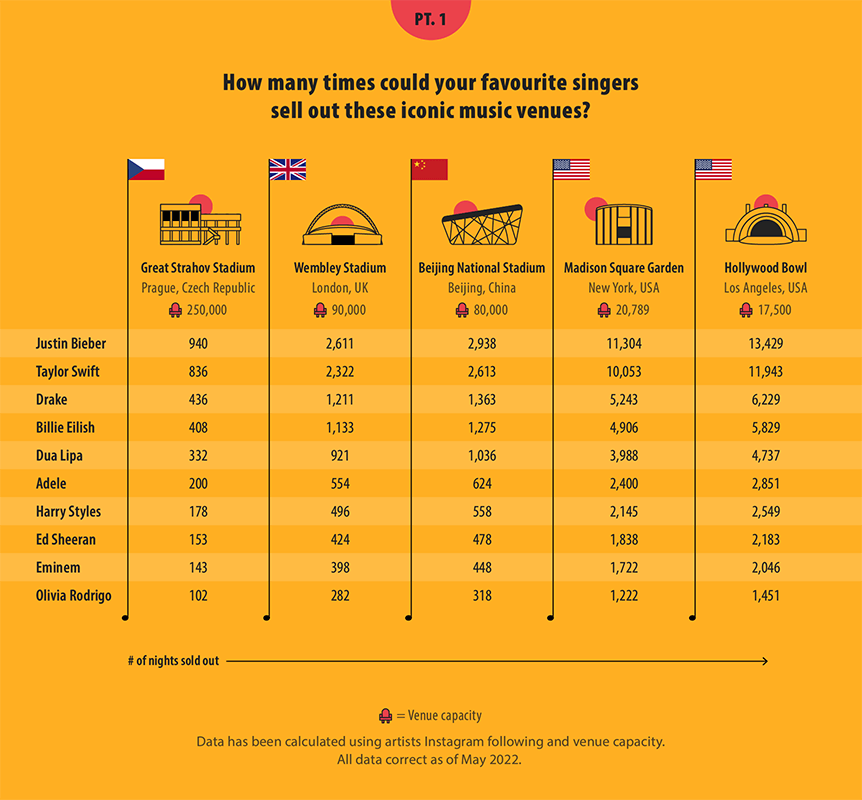 The largest music venue in the world, The Great Strahov Stadium in Prague, has a staggering capacity of 250,000. However, even this venue is no match for our musicians, with our least followed star Olivia Rodrigo managing to sell out this stadium over 100 times.
The most followed artist, Justin Bieber, would have a pretty impressive tour length if he were to cater to his whole audience. The Canadian singer previously had a whole documentary for the lead up to what was the biggest show of his career at the time, selling out Madison Square Garden for one evening. Based on our data, the 'Baby' singer could now sell out the same venue a whopping 11,304 times, which equates to around 30 years of sell out shows.
Harry Styles, who is playing Wembley Stadium this summer, could sell the 90,000 capacity venue out over 496 times. However, the former One Direction star is only playing two nights at the venue leaving many fans without tickets.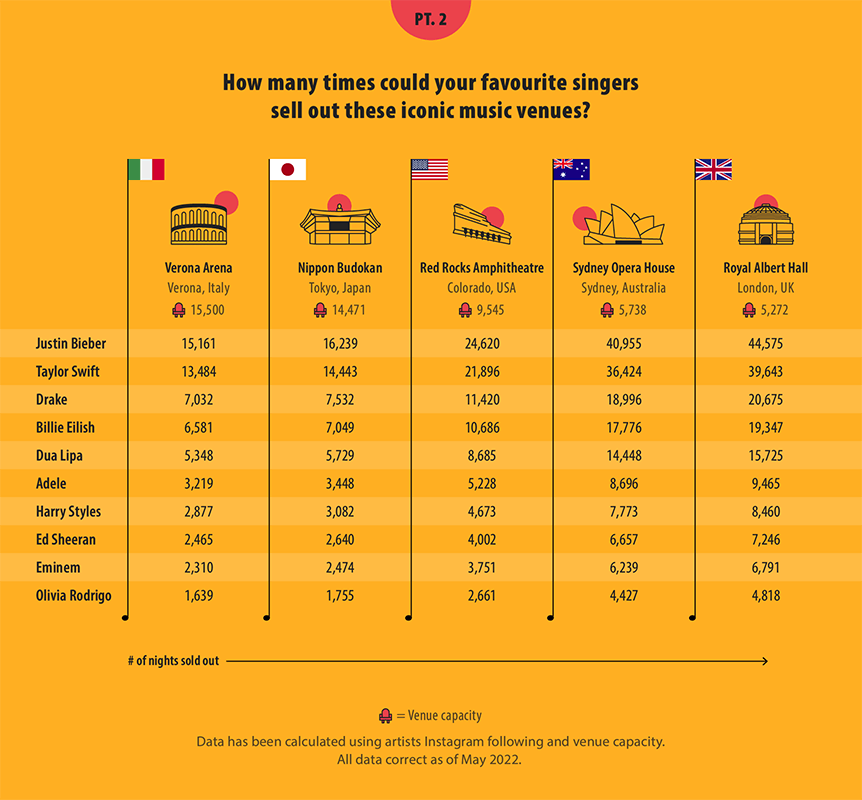 When looking at some of the world's more intimate venues, the extent of how many times these artists could perform is impressive.
The smallest venue on our list is the Royal Albert Hall in London. This historic venue, with a capacity of just 5,272 people, has hosted plenty of famous faces. In fact, Adele, who could sell out the venue 9,465 times, has previously performed at the hall.
If you have found yourself without tickets to see your favourite singer this summer, no need to fear! We have all the tools you need to create your very own home entertainment, with home pool tables & home bar setups guaranteed to not make you wait in line for hours for overpriced concert beer.
Methodology
Using the top albums from the UK Official Charts 2021, we selected the top ten most followed artists on Instagram. Using a range of seed lists of the top venues in the world, and by researching the capacity of each venue, Liberty Games were able to reveal how many times each artist would be able to sell out each venue.
Data correct as of May 2022.
This post was written by:

Will works on the website's content, crafting copy, taking photos, and editing the videos that our customers use to become informed about our products. He also manages the listings and maintains regular contact with our suppliers.