Finance at Liberty Games
Making online shopping more convenient
3 Easy Steps
1

Select your product(s) from our huge range.
2

Choose 'Apply for Finance' at the last stage of the checkout, and follow the online application procedure.
3

If approved, sit back, relax and await delivery.
At Liberty Games we understand that when it comes to awesome games room equipment - sometimes you just have to have it! Now we're happy to offer our finance services to help you realise the games room of your dreams, and spread the cost.
Our finance service is completely online, with no paperwork and instant decisions in most cases. So simply browse our site, choose the items you would like, and click apply for finance at checkout.
Please note that we cannot offer finance on every product - please look for the finance box under the add to basket button on the product page.
We offer two different types of finance depending on the value of your order, please see below for further explanation.

Orders £100.00 - £249.99
We offer afforditNOW finance on UK orders over £100 and under £250,
with a repayment plan for up to 12 months!
Choose to have up to a 3 month payment break
Pay only the fixed payment of £9.99 today
Spread the cost over up to 12 months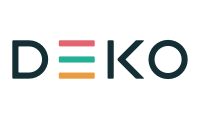 Orders over £250.00
We offer Deko finance on UK orders £250 to £50,000.
Spread the cost over 6, 10, 12, 18, 24, 36 or 48 months.
Interest rate of 14.9% Representative APR
No fees or charges
No deposit required
Will I qualify for credit?
We can only consider your application if:
You are over 18 and employed at least 16 hours per week.
You have a good credit history with no late payments, debt relief orders, CCJ's, IVA's or bankruptcies.
You are a permanent UK resident and able to supply a UK address history for the last 3 years.
Applications from students (unless employed at least 16 hours per week), unemployed and single house persons will not be considered.
Meeting the criteria does not guarantee acceptance.
Goods can only be delivered to your home address. If your application is accepted, the deposit / service charge (if applicable) must be paid by credit or debit card.
Terms & Conditions
Consumer credit service provided by Deko in association with Honeycomb Finance. Pay4Later trading as Deko is licensed by the Financial Conduct Authority (Consumer Credit Licence: 0616240). For more information please refer to our frequently asked questions or visit http://www.dekopay.com/.
Honeycomb Finance ltd is authorised and regulated by the Financial Conduct Authority, licensed by the Office of Fair Trading and a member of the Finance & Leasing Association. For more information please visit http://www.honeycombfinance.com/index.html
afforditNOW is a suite of finance products offered by Paybreak Limited, a company registered in England and Wales with company number 07440512. It is authorised and regulated by the Financial Conduct Authority (Interim Permission No 644149).
Minimum order value for Liberty Games finance is £100 including VAT.
Consumer finance from Liberty Games is not valid with the purchase of used, refurbished or demonstration equipment. Certain other products are also excluded.
Majestic Leisure Ltd. accepts no liability in relation to any credit analysis and resulting contractual obligations.
Please keep a copy of the Terms and Conditions as well as your invoice for your records. We advise applicants to keep the documents relating to the financing application.
If any provision of these Terms shall be unlawful, void or for any reason unenforceable, then that provision shall be deemed severable and shall not affect the validity and enforceability of the remaining provisions.
Majestic Leisure Ltd. Limited reserves the right to change these Terms and Conditions at any time.