Ever since the early days of science-fiction, we've been enchanted by the idea of machines that hang on to our every word.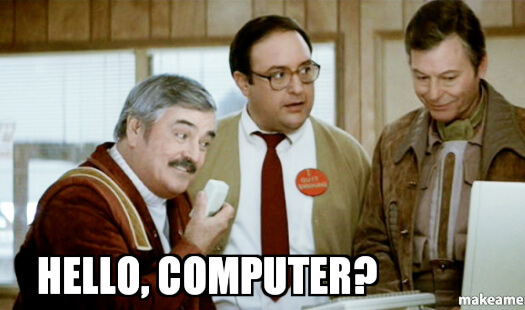 Automation has been blended with artificial intelligence many times in sci-fi, creating countless machines capable of assisting humans during the deepest interstellar space explorations.
Who can forget HAL 9000 from 2001: A Space Odyssey, or Icarus from Danny Boyle's Sunshine, or Mother from the deep-space cargo ship Nostromo?
But today it's fast becoming a reality, as a new breed of smart home assistants offers complete voice control and – crucially – the potential for programming custom voice commands and actions.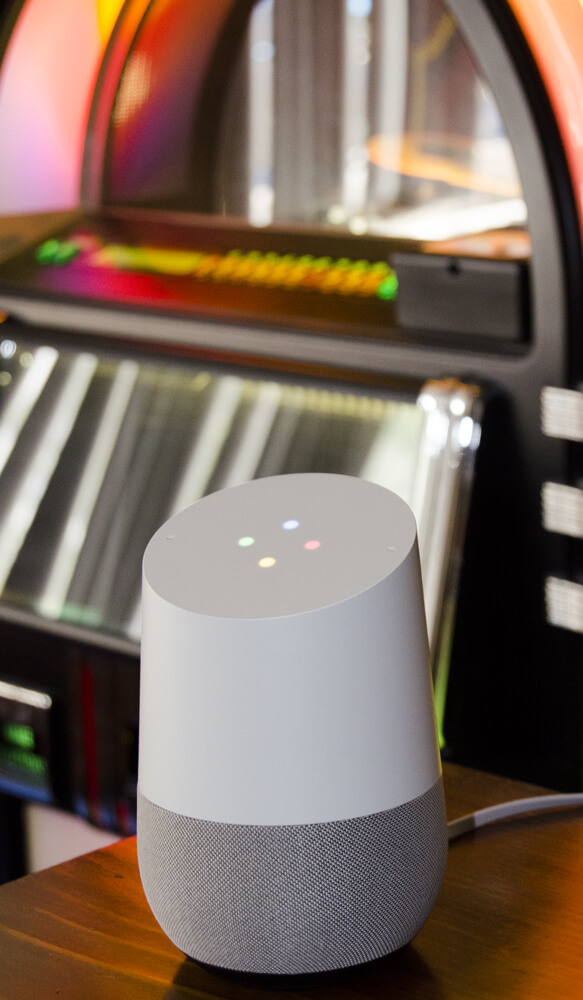 You saw our Amazon Echo voice-controlled games room late last year. We made our showroom respond to voice commands, with some clever programming and unique engineered solutions to translate verbal instructions into real-world actions.
Now we've redone it with Google's smart assistant, the Google Home. Launched into a frantic competition with the Echo for control of your home, it features customisable voice commands and can be hooked up to external gadgets like the Raspberry Pi and Chromecast.
The possibilities are almost endless. Many aspects of your games room, and indeed your home, can be automated or voice-controlled, with just a little knowhow and some basic programming savvy.
How We Did It
In a similar way to the Amazon Echo, there are two parts to this project. Firstly, creating the action (basically like an app but for Google Home/voice assistant) and secondly, physically executing the result.
The Action
Google have made available plenty of documentation, as well as an online testing tool to iron out the bugs, so we didn't wear our voices out testing them. We had to set up how people would interact with our action, as well as how the action would talk back to users.
Again we set up a server to liaise with the Google action and then speak to the various raspberry Pis' attached to our games room products.
The Execution
We decided that just commanding our games room with our voice wasn't enough – we wanted some feedback! So we decided to equip one of our table football tables and an air hockey table with infrared beam sensors.
These tell our Raspberry Pis when the beam has been broken (for example, when a foosball ball has crossed the line) and then talk back to our server (the same one talking to the Google Home action) to update the score. Then, when the Google action is queried, it can respond with the current score. Like your very own virtual referee.
We also used the Google home's integration with the Google Chromecast to enable us to control our jukebox in a slightly different manner to how we did it with Alexa. The Chromecast allows us to stream music from devices or web services (such as Spotify) to it, which is in turn plugged into the jukebox's auxiliary input, turning it into one giant, beautiful, web-connected speaker.
After that we connected a couple more Pis up to our pool table and arcade machine using relay boards. This enabled us to trigger the electronic coin mechanism on the pool table (which duly releases the balls) and the coin mechanism on the arcade machine (which adds a credit).
This is our second automated, voice-controlled games room built using a smart home assistant.
We did it just because we could, but if you think that full voice control is exactly what your games room needs, please do get in touch.