Liberty Games has created an Intensive Gaming Course designed to prevent couples from battling their partner's other lover… their Playstation.

Do you argue with your partner over how much time they spend on their favourite gaming platform? Do you wish your gaming skills were as good as your partner's, so you could play together and re-claim some all-important couple time?

Well, you're in luck! Just in time for Valentine's Day, we've created an Intensive Gaming Course, designed to stop you battling with your partner's other lover… their PlayStation.

The intensive gaming course promises to get you to the same level or even better than your gaming partner on games such as FIFA, Minecraft and Fortnite.

Here are some of the highlights from the course:
One day-long intensive gaming course for one
Led by professional gaming instructors
Choice of 10 video games to learn, including Minecraft, FIFA and Fortnite
Guaranteed to make you as good as (or potentially even better) than your partner at gaming
Drinks and snacks on refreshment break (lunch not included)
Give your gaming-obsessed partner a gift for the both of you, this Valentine's Day.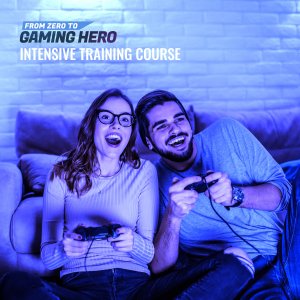 You can buy the new course on the Liberty Games website here.