Those of a certain age will no doubt remember the video games of their youth – whether it's the Amiga classic Lemmings, the international Nintendo smash that was Super Mario Bros or something else entirely.
The games we play as kids deeply influence us: they provide fantastic memories, tell us about the culture of the time and hark back to a simpler time, when all you had to do was get home from school and play home games.
Today a quick google of 'retro games' shows you just how popular arcade machines and retro games really are: there are score upon score of websites that allow you to play much-loved arcade, console and computer games of the '70s, '80s and '90s.
But, what will the retro games of the future look like?
After all, gaming has changed significantly since the days of the Nintendo Entertainment System. Today, we have smartphones which have become integral to our lives. As well as keeping in touch with people, reading the news and sending emails, we play games on them, usually through an app. And while in yesteryear we'd head to our local arcade, today home games are popular, too – who hasn't dreamed of having their own games room complete with pool tables and arcade machines?
So, to find out what the future of gaming will look like, we polled 1,500 people to find out what games they play now, what games they think will be retro in the future and whether people would rather own an arcade machine or go out to their local arcade. And presented it all for you in a lovely data visualisation.
What are the most popular games to play in 2017?
Our survey of 1,500 gamers found that the most popular games to play today are:
Candy Crush – 49%
Angry Birds – 28%
Other – 27%
Pokemon Go – 20%
Snake – 11%
Clash of Clans – 10%
We found some interesting gender differences, too:
57% of females play Candy Crush whereas just 41% of males play it
23% of females still play Pokemon Go whereas 17% of males do so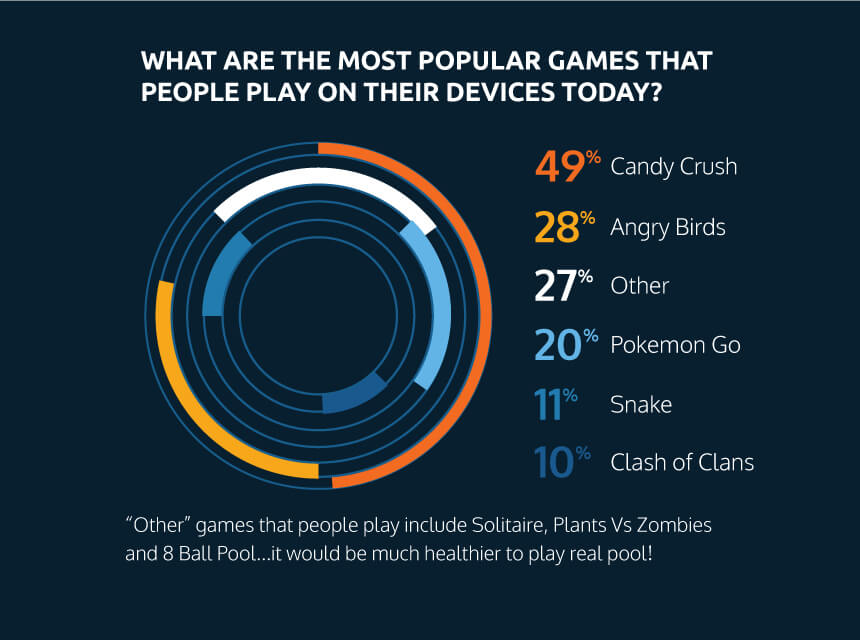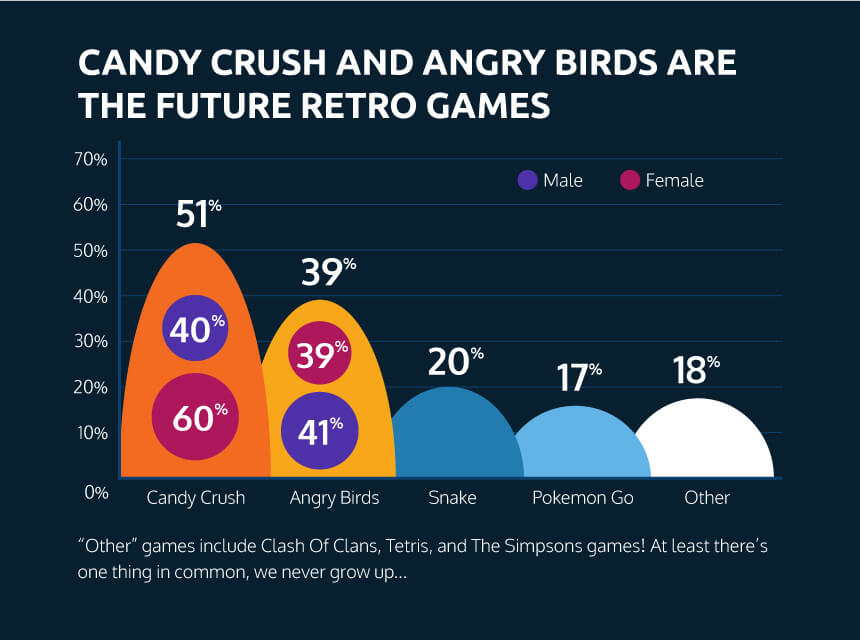 Would you rather own an arcade machine at home or visit the local arcade for some fun?
As mentioned above, having your own games room at home – music system, arcade machines, pool tables, fridge – would be pretty damn cool.
And that's a view backed by our data. When it comes to staying home or going out, there's a clear winner:
74% of people want an arcade machine at home
26% of people would rather play at an arcade and pay to play
Why? Are we inherently lazy these days? Unsociable? Well, perhaps! But given the wide variety of arcade machines available to buy these days, and the nostalgia in which we hold them, perhaps it's more a sign of the times – arcade machines and retro games are cool, man. If you're interested in buying some equipment to kit out your games room, take a look at our arcade machines, pool tables and pinball machines.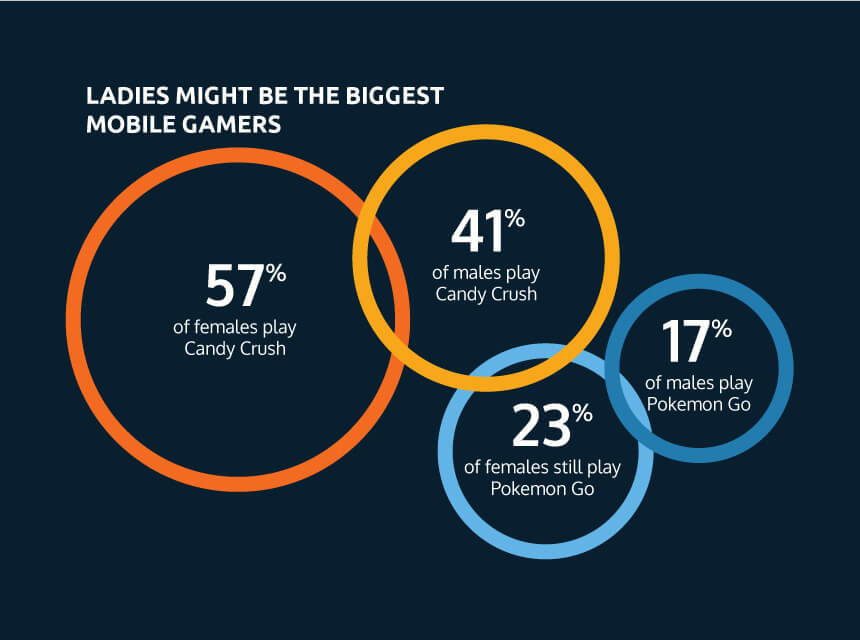 What is the future of retro gaming?
Let's get to it – what game do the British public think will be the retro game of the future? The results are in:
The games that will be the future of retro gaming are:
Candy Crush – 51%, with more women (60%) than men (40%) favouring it
Angry Birds – 39%, with more men (41%) than women (39%) favouring it
Snake – 20%
Pokemon go – 17%
Other – 18% (Including Clash Of Clans, Tetris, and The Simpsons games)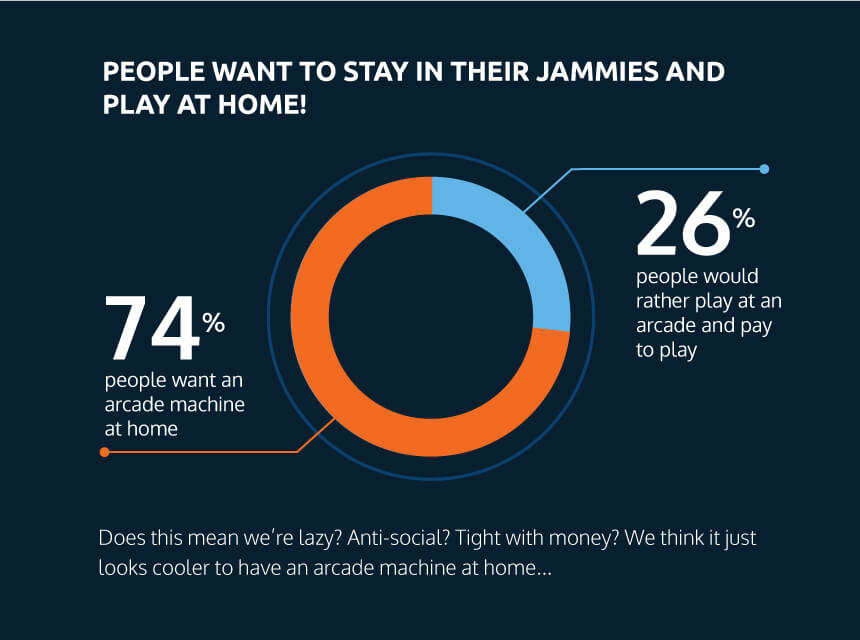 Arcade games will live on
Gaming is always changing. Even a casual glance back at what games looked like five years ago compared to what they do today shows just how much rapidly advancing technology is revolutionising the gaming industry.
But, clearly, there is still considerable thirst for classic retro games and arcade games – the key difference perhaps being that the retro games of tomorrow will be played from smartphones rather than consoles and machines. But we can agree on one thing for sure: we never grow up…