Pool Tables Bournemouth
Speedy delivery of all our pool tables to Bournemouth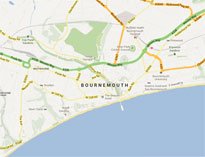 Bournemouth is well known as a vibrant destination for people who want to have fun. With some of the best beaches in the UK, and an awesome nightlife scene, people flock to Bournemouth all year round to enjoy themselves. Not only does Bournemouth have many bars where pool is played and enjoyed, it also has two pool halls which are dedicated solely to this wonderful game. So, outdoor fun in the day and a game of pool in the evening is often the order of things here!

Thanks to Bournemouth being close to the M3 and close to London, it's easy for us to get pool tables to you quickly. We only use the best couriers available and our own in-house delivery team is well experienced to ensure that your pool table of choice arrives without delay and complications.

Due to having one of the fastest delivery times of games tables in the UK, we will deliver your product far quicker than our competitors! For example, if you choose a slate bed pool table that is in stock we can have it with you in less than two weeks. Alternatively, our boxed games tables can also be with you within 48 hours, stock allowing.
Bournemouth Pool Table Customer Focus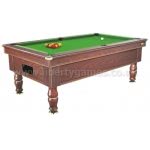 Customer: Gavin P.
Product: Mayfair Slate Bed Pool Table

Gavin and his wife had taken over an old pub in the heart of Bournemouth Town centre. The pub was a grade 2 listed building and had not been used in over a decade. They extensively refurbished the pub to maintain as much of the original character as possible. With three weeks to go before opening the establishment, Gavin decided that they would need a pool table as an extra form of income. Gavin spoke to Jeff, one of our sales advisers, and explained the need for a commercial pool table that would fit in with the character of the pub. Jeff suggested the Mayfair Slate Bed Pool Table which comes with a stunning mahogany finish and brass features.

After seeing the pictures Gavin decided to go with this table and selected the electronic coin mechanism, which although more expensive is less prone to jamming thus making life much easier. Working with our experienced team, the pool table was delivered and ready for action when the pub finally opened to the public!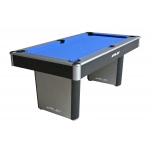 Customer: Simon E.
Product: Riley 6' Folding Pool Table

Simon is a doctor who shares a house with a number of friends who work at the same hospital. Because of the shared nature of their accommodation, Simon and his friends had only one communal room which they use as a TV lounge. Therefore, they needed a table that they could play on, and then fold away when watching TV. Simon browsed through our website, and upon seeing the Riley 6' Folding Pool table he'd decided he'd found what he was looking for.

This table features a practical vertical folding leg system making it super-easy to pack up when not in use. Not only that but this table was with Simon within a few days of his order. Now, Simon and his friends are able to play pool when they want, and then put the table away when finished!

Great Range Of Tables

We are proud to have one of the largest selection of pool tables in the UK, all of which can be delivered to Bournemouth, and most of which within a week or two – with many within 48 hours. Why not take a look at our entire range of pool tables to see what kind of table would suit you, and of course if you have any questions please call the team free on 0800 612 8180.