In Stock - Free Delivery
21 days for guaranteed Christmas Deliveryto order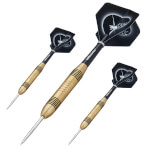 Precision engineered ultra quality darts that are perfect for
Available in 2 weights: 23g & 25g
Core Brass darts are a fantastic "entry level" dart that combines great construction with great value!
Please click to see more...
In Stock - Free Delivery
21 days for guaranteed Christmas Deliveryto order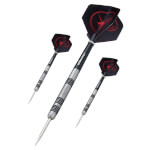 Precision engineered ultra quality darts
Available in different weights: 23g & 25g
With Core Tungsten darts you can be sure of great value and great quality!
Please click to see more...

Can't Find What You're After? - We can help!
Liberty games offers a finder service for all aspects of games room equipment.
Please call us on 0800 612 8180 or click here to contact us.