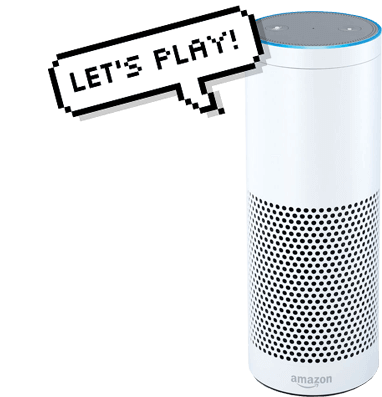 Imagine a luxury games room where you can control your games tables and features with your voice alone.
Now you can step into the future, with the advent of the true smart games room.
Using Amazon's Echo smart assistant and a little ingenuity, you can take control of your games room without having to lift a finger.
We've adapted four of the most popular games room products and, with a little help from our friend the Raspberry Pi and a Logitech Harmony Hub, made them a lot smarter and more fun to interact with.

As you can see in our video, it works pretty well. With a simple voice command, we can start up a piece of games room equipment of our choice, with no fumbling around for buttons or coins.
Alexa is very good at understanding new voice commands, and the command execution only takes fractions of a second. This includes Alexa hearing us, executing the skill and Amazon's servers talking to our server, which in turn talk to – in the case of the pool table, for example – a Raspberry Pi hooked up to the ball release mechanism.
How we did it
There are two parts to making this project work. Firstly, creating the skill (the terminology Amazon uses to describe an additional function for Alexa), and then physically executing the result.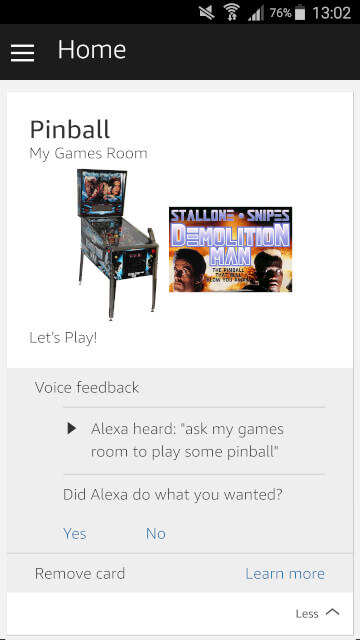 The Skill
Amazon have very kindly put up plenty of documentation on how to build a skill, including a demo skill that we were able to adapt.
This involved creating a list of 'utterances' – how people would talk to Alexa, as well as creating what Alexa would say back to the users. We also created cards to display in the Alexa app on the user's iPhone or Android device.
This is all executed on a server that Alexa talks to, and it's this server that speaks to the Raspberry Pi to make the real magic happen. For the coders reading, this communication to/with Alexa is done via JSON – making it platform-independent – although you can (of course) host your skills on Amazon Web Services.
The Execution
Let's start with the Jukebox, as this works differently to the rest. For this we used one of our CD jukeboxes, which handily enough can be controlled using an infrared remote. This made it a relatively painless process to hook up a Logitech Harmony Hub to the Echo and program in a CD-playing command.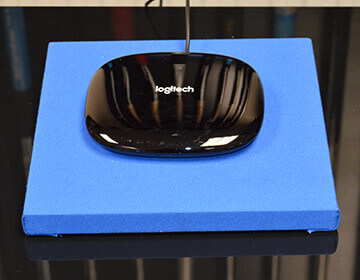 For the other three we used a Raspberry Pi and a PiFace digital to give us voice control. Let's look at how we hooked up the pool table: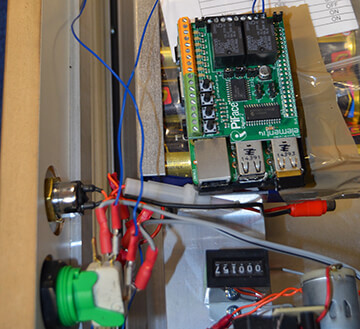 We used one of our coin-operated pool tables, using a mechanical coin drawer. We wired the outputs of the PiFace to the coin mech, meaning we could run a small piece of code on the Pi and have this trigger the mechanism to release the pool balls. Our server (which Alexa was already talking to) just needed to talk to this Pi to pass on the command – which it did pretty quickly.
We used a similar method to hook up other Pis to our arcade machine and pinball machine, giving us full voice control over our games room.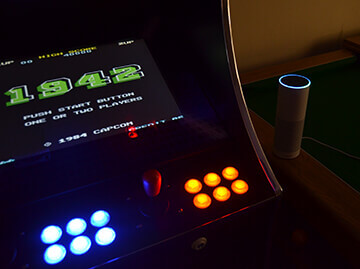 Impressed? Although this is a demo we threw together because we wanted to feel a bit like we were in Star Trek, if you're looking for technology like this to complete your games room then please get in touch.