Pool Tables Features
As the UK's leading pool table supplier, we've got plenty to say about pool tables and cue sports.
Browse all of our billiard-related topics for information, for tips or just for fun.
Pool Tables Blog
Keep up to date on pool and billiards news, new products, curiosities and more.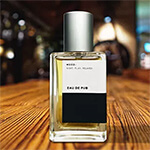 Eau de Pub Toilette - The Boozer Fragrance for Lockdown
Liberty Games have created a fragrance that is designed to take you straight back to your local pub.
April Fools!
Once a year, we come up with some April Fool billiards ideas to amuse and entertain. See if you found them as funny as we did.
Gone But Not Forgotten
These are some of the biggest-selling pool tables we've ever listed. But sadly nothing lasts forever, so the only place you can still admire these now-discontinued models is right here.