As a nation, we're lovers of pubs and television programmes, with around 40,000 pubs in the UK and almost 27 million televisions between us. So there's no doubt that we'll have our thoughts on what the best on-screen boozer is. But who knew that some of our favourite on-screen pubs actually exist?
We've created an index ranking by analysing 129 fictional pubs and bars and scoring them according to the average price of a pint, the location, the IMDb rating and whether the pub is visitable or not. We then undertook a survey of the top 20 pubs to find out which was the most popular amongst the British population.
So which on-screen boozers come top in our analysis? Find out in the graphics below.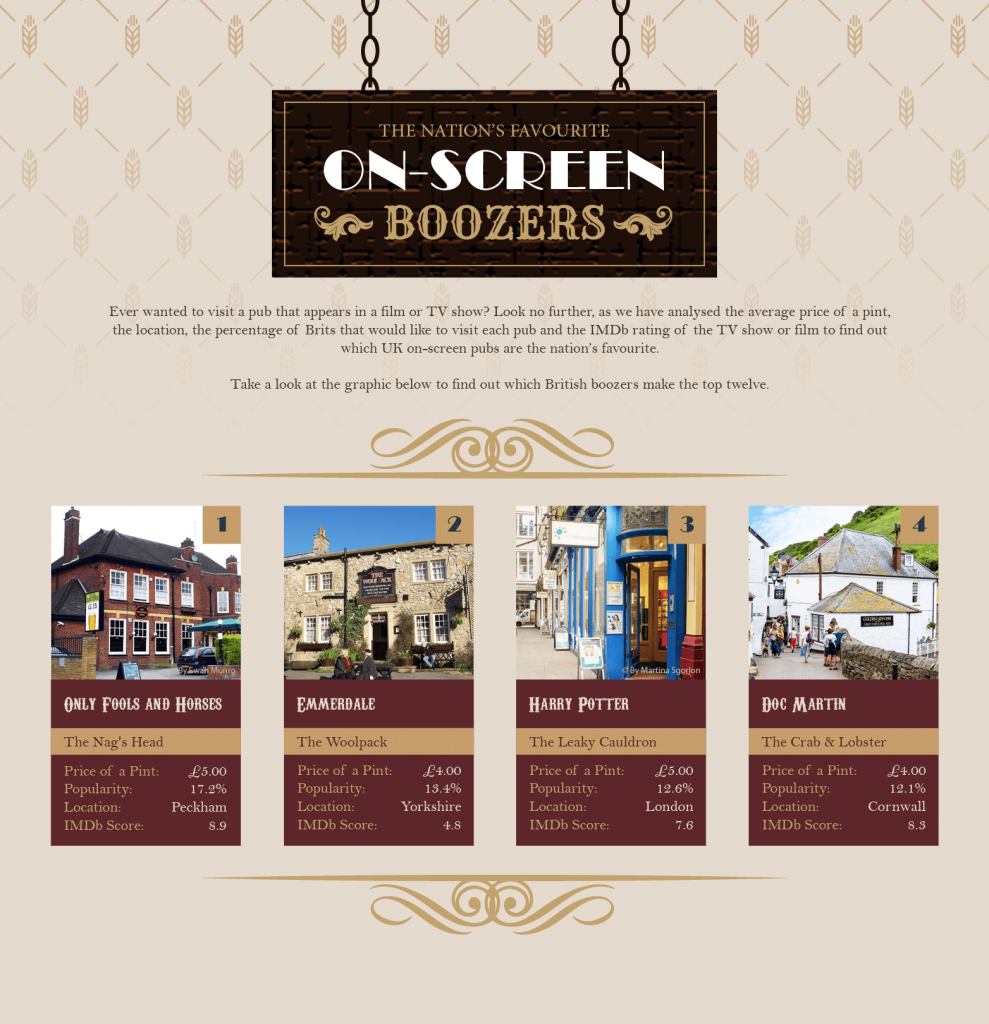 The nation's favourite on-screen boozer
The Nag's Head from Only Fools and Horses is the nation's favourite on-screen boozer, with 17.2% of respondents agreeing that the pub is the one they would most like to have a pint in.
The Woolpack from Emmerdale and The Leaky Cauldron from the Harry Potter series are the second and third favourite fictional pubs with 13.4% and 12.6% of respondents agreeing they are their pub they would most like to have a drink in respectively.
Coming in 4th is The Crab & Lobster from Doc Martin with 12.1% of respondents voting it as the on-screen pub they would most like to have a drink in.
Take a look at which other pubs made the top 12 below.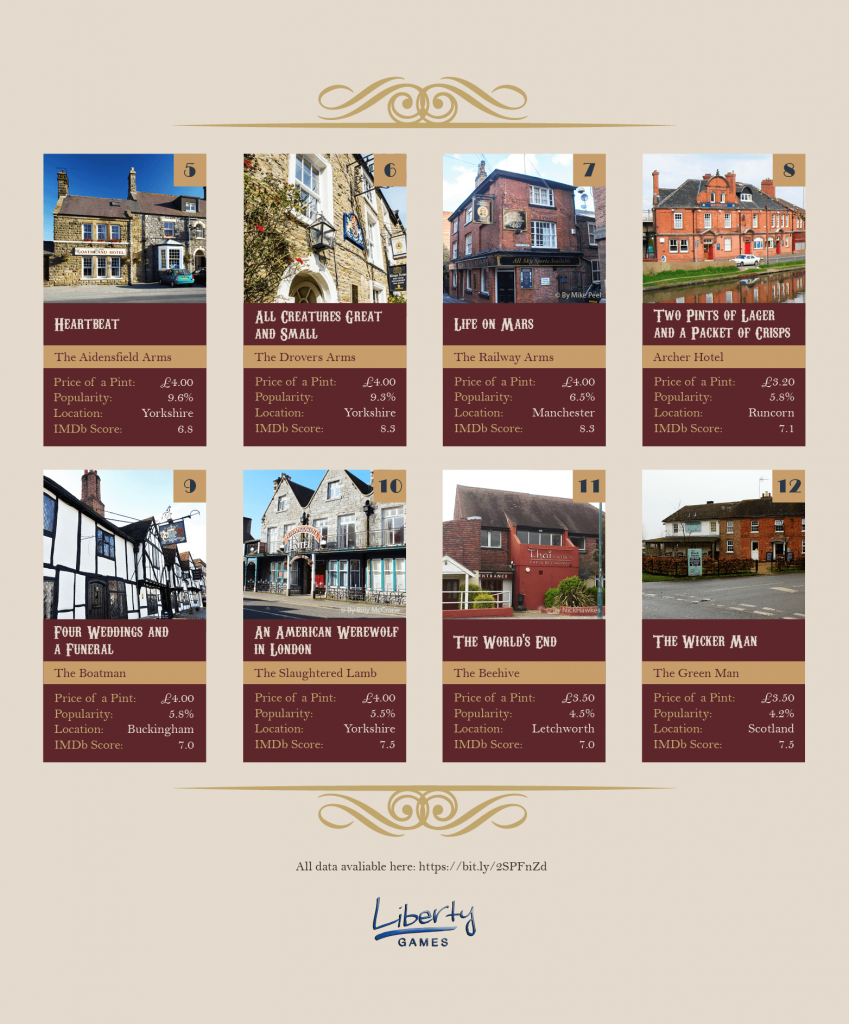 So you've seen the overall rankings, but which pubs offer the cheapest price for a pint?
The Archer Hotel from Two Pints of Lager and a Packet of Crisps based in Runcorn, Cheshire is the location to get the cheapest drink, with a pint costing just £3.20. London is home to the most expensive pints, with Harry Potter's The Leaky Cauldron and Only Fools and Horses' The Nag's Head pints coming in at a staggering £5 each.

If you're interested in creating a pub-like atmosphere in your home, why not check out our huge selection of pubs inspired games. From pool tables to table football tables and arcade machines to jukeboxes we've certainly got a variety of gadgets and games on offer. You could even grab yourself a home bar!