American Pool Tables
Pool tables are what we do best at Liberty Games - and American tables are no exception. We hold a massive selection, all with large, American-spec pockets and balls, speed cloths, and sizes of up to 9ft.
There's a vast range of styles, sizes, specifications and colours to choose from. And buying is a stress-free process, with specialist delivery and installation services from our experienced in-house team.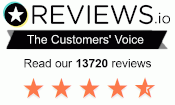 American Pool Specialists since 2004
Christmas Delivery

Price Range
£3000 or less
£3000 - £6000
£6000 or more
Pockets
American

(121)

British

(3)
Table Size
5 ft

(0)

6 ft

(18)

7 ft

(72)

More
4 ft

(1)

8 ft

(92)

9 ft

(45)

Less
Build
Mdf

(4)

Slate bed

(115)

More
Glass

(1)

Sla-tec

(1)

Less
Finish
Beech

(31)

Black

(69)

Oak

(60)

White

(68)

More
Aluminium

(2)

Ash

(2)

Black high gloss

(0)

Bronze

(1)

Carbon

(3)

Cherrywood

(40)

Custom colour

(35)

Dark walnut

(5)

Driftwood

(2)

Dual colour

(0)

Elm

(1)

Gold

(1)

Grey

(8)

Ironwood

(35)

Light walnut

(3)

Mahogany

(45)

Maple

(3)

Pine

(3)

Rosewood

(0)

Silver

(12)

Stone

(1)

Thuya

(0)

Walnut

(17)

Wenge

(35)

Less
Cloth Colour
Blue

(94)

Green

(104)

Purple

(77)

Red

(97)

More
Bankers grey

(40)

Black

(90)

Brown

(51)

Burgundy

(79)

Cadet blue

(35)

Camel

(62)

Charcoal grey

(36)

Electric blue

(31)

Fuchsia

(50)

Grey

(75)

Marine blue

(40)

Olive

(54)

Orange

(66)

Pink

(42)

Powder blue

(41)

Taupe

(12)

Yellow

(36)

Less