Pool Table Moving Services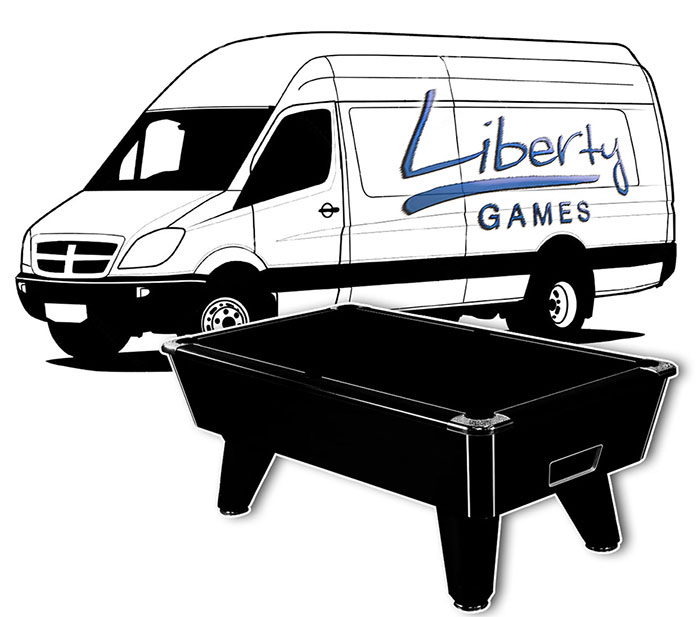 Liberty Games can provide a professional pool table moving service to dismantle, move and re-install your British or American slate bed pool table!
When it comes to moving home, office or work premises, it can be a daunting prospect to move any large piece of furniture, let alone one that requires specific dismantling, handling and re-installing.
Liberty Games can help you with a professional dedicated two-man team who are trained in all aspects of handling, installing and moving pool tables.

Select the service you require below, or contact us to get a precise quote.


Let Us Help - Our services include:

Moving a Pool Table. Our dedicated team will safely transport your pool table. If required, they can also safely store the table, if the move is to take place over more than one day.




Pool Table Dismantling. We can dismantle and move the table from your property.




Pool Table Installation. Once delivered to the new location, our team can re-install and level your pool table.

Can't Find What You're After? - We can help!
Liberty games offers a finder service for all aspects of games room equipment.
Please call us on 0800 612 8180 or click here to contact us.