Buying Advice

Air Hockey

(13)

>

Accessories

(2)

>

Arcade Machines

(3)

>

Commercial Equipment

(3)

>

Jukeboxes

(9)

>

Multi Games

(2)

>

Pinball

(5)

>

Pool Cues

(3)

>

Pool Tables

(20)

>

Shuffleboard

(4)

>

Snooker Tables

(7)

>

Table Football

(7)

>

Table Tennis

(2)

>
Can I Purchase a Replacement Fan for My Air Hockey Table?
Air hockey tables use powerful fans to force air through the holes in the playfield, and create an air cushion.
These fans run at high speed for prolonged periods of time. They are very durable and long-lived, but they do need occasional maintenance. You should check the air intake for dust and debris, and keep it clear to get the best performance at all times.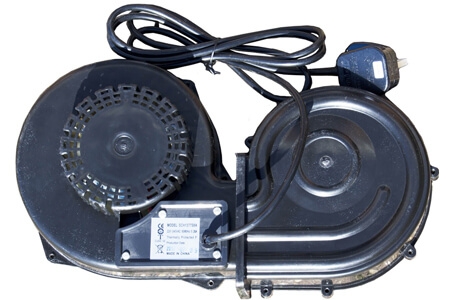 A 'Type 2' air hockey table replacement fan for larger tables. (From £59.99) [ view in store ]
Eventually your fan may fail. If this happens, don't panic. It's not the end of your table. You just need to obtain the model of fan from your supplier or manufacturer, and replace it. This is a fairly easy job, but if you're in any doubt whatsoever, you should ask an electrician to do the work for you.
We list a few air hockey table fans for sale for popular models. If your table isn't listed, contact our sales team and we'll be happy to advise.
Replacement Fans for Popular Models
| Table | Fan Type |
| --- | --- |
| Tekscore Jet | Type 1 |
| Strikeworth Pro Ice | Type 2 |
| Strikeworth 7ft Multi Game | Type 2 |
| Strikeworth 6ft Multi Game | Type 3 |
For more guidance on air hockey table maintenance, read our comprehensive Air Hockey Table Buyer's Guide and view our full range of air hockey tables and accessories.
This article was written by Liberty Games staff member

Sales Executive at Liberty Games. Specialises in foosball tables and table tennis equipment. He's a keen footballer and fitness enthusiast, and recently completed the Brighton Marathon.